I'm hearing reports that ever since I switched over to betterafter.net some people can't see any pictures. Yipes!  Is this true for you?  Also, do you know how to fix it?  Not the most computer-savvy person over here. *pointing at self* 
But anyway, if you CAN see my pictures, then you are sure to enjoy this desk from Meg at 
Meg and Mum's
. It's pretty wild – she doesn't call it the 'drama queen' for nothing. But listen to this, you HAVE to click over and read about the origins of this desk. Have to. It will freak you out.  Seriously.  It's cray-cray.  (That's how all the hip kids say crazy nowadays.)  (I'm not hip).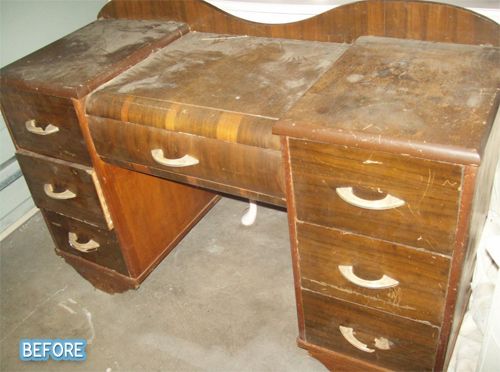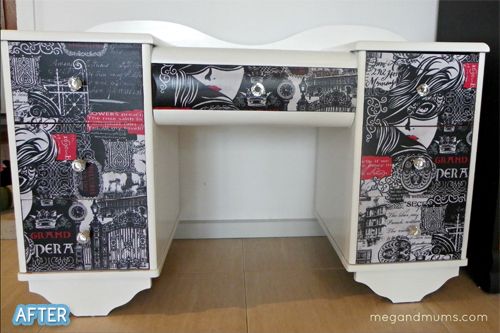 This post brought to you by:
See which of their four lines is right for you.