Meg from
Meg Made Designs
wanted a vintage printer's cabinet.  What she had was a not-so-vintage Ikea bookcase.  Hmmm, same diff, right?  Wrong!  Just kidding, right!  She simply flipped it sideways, added a frame around the front, built a set of doors from scratch, screwed in new feet, and ta-to-the-da: a vintage printer's cabinet. 
I don't have a printer's cabinet, but I DO have a bunch of printer's blocks and can't for the life of me figure out a cool way to display them.  They are currently in a bowl.  Please advise.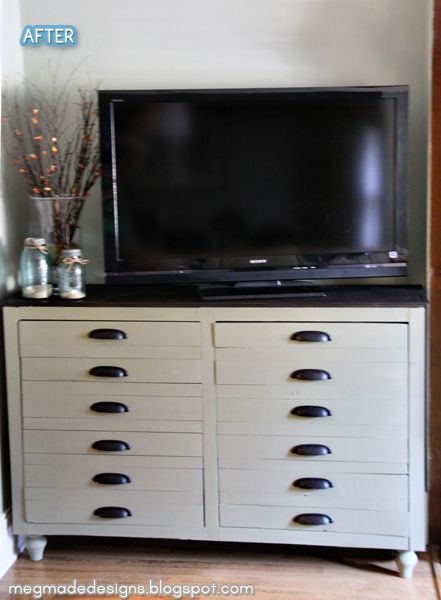 PS: Hey!  I'm really excited to share this great deal from one of my very favorite clothing sites, eShakti.  $25 off a purchase using the code LINDSEY.