Hello there!  Hope you had a great weekend.  Mine was good,  I'm actually pretty proud of myself because I got quite a few projects done. I was like a makeover machine!  OK, so I painted two things and hung some curtains, but it felt like a lot.  Especially since they all had been on my 'to do' list for like, ever.
But Michelle at
4 Men 1 Lady
truly IS a makeover machine and would never let projects languish on her to-do list for 6 months.  Or more.   She recently moved to a fixer-upper, which she's quickly turning into an all-fixed-upper-and-making-me-jealous-er. Check out her progress in her stunning new master bathroom.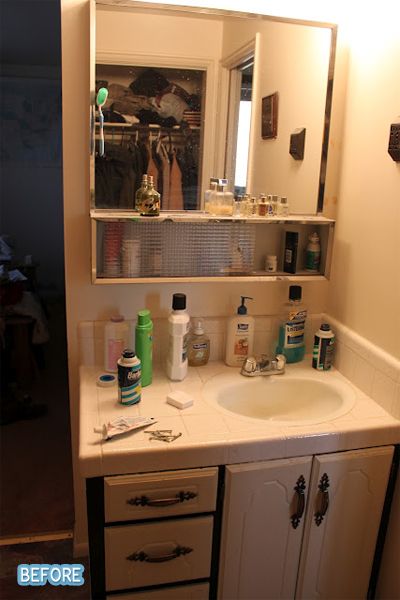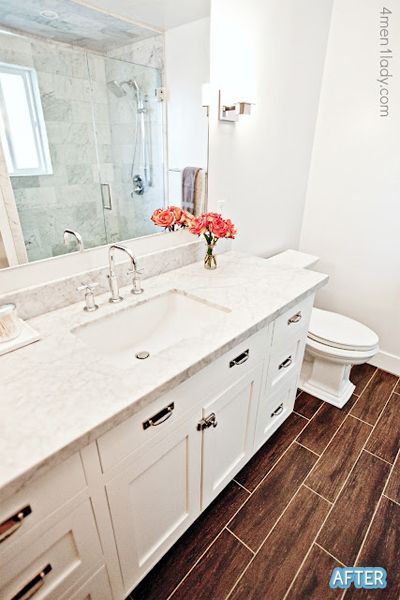 I love the contrast of the wood tile with white grout.  Never would have thunk of that.  Michelle's closet got a bit of a makeover too, if you consider being quadrupled in size a 'bit.'  I have a friend who put her closets in her master bathroom too, also without doors.  And when I asked her why, she said "Because you have to open them."  Which makes arguable sense to me.
Much more to see of this room
HERE
.