If you are one of those 'plan-ahead' types, then you are probably all set for the holidays. I'm all set for the holidays too.  I'm talking about the 4th of July holidays, of course.  We're gonna party like it's 2012.  Next year. Because that's what it says on our clearance rack shirts.
OK, so obviously I'm not a great planner-aheader.  But if you are, here are a few little ideas to get you started on some fun DIY gifts for the kids in your life.
Katy at
Done Is Better Than Perfect
isn't scared to shun gender stereotypes, so she bought this little stroller as a gift for her sons.  Still, she wasn't sure they'd appreciate the hot pink ballerina slippers and purple wheels, so she dolled it down with a graphic print and silver paint.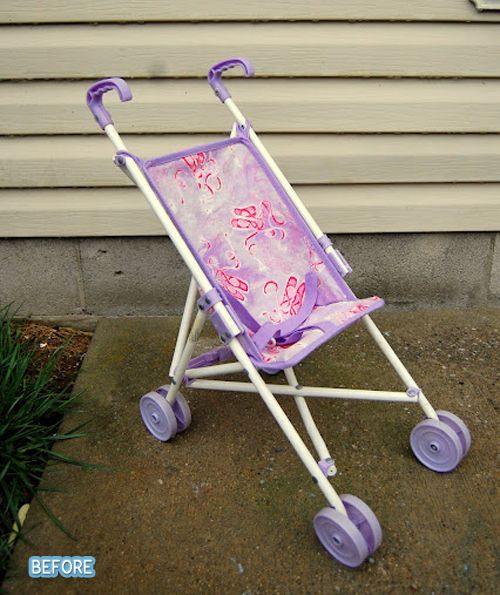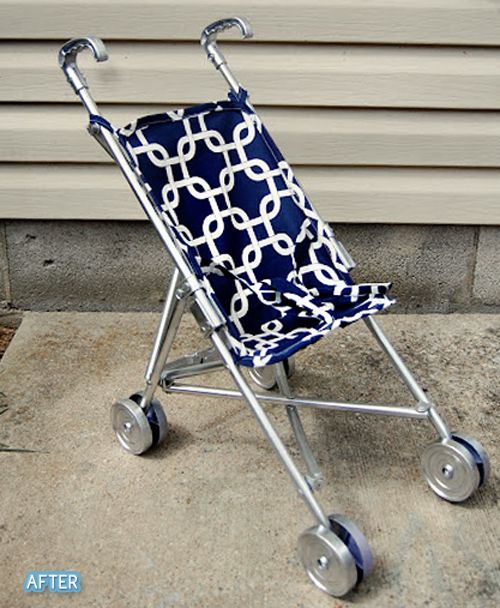 Vikki at
The Quirky Quail
transformed this sad weathered dresser into a perfectly playful place to put your pants.  Don't the handles look like candy wrappers?  This would totally get your kids excited about putting their clean clothes away.  Or get you excited about doing it for them.  (Which is what usually happens at our house).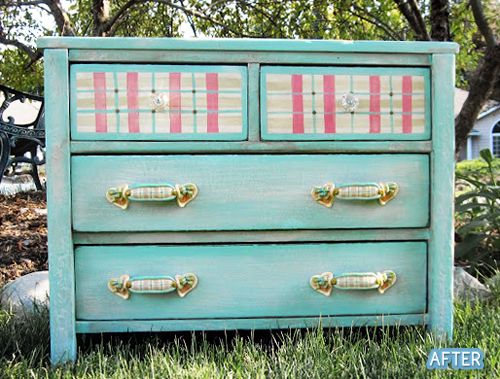 And speaking of getting excited … do you have a hard time getting your kids to do their homework?  Stop the battle! I bet they would flat-out volunteer to do it with a desk like this.  See more details (secret sequins!) from Jen at
Altogether Persuaded
.
And lastly, a classic gift, the kid kitchen.  Most of the kid kitchens I see are made out of old entertainment centers and nightstands, but this one appears to have actually been a kid-kitchen in its previous life.  Heavily used and slightly graffitied, at that. I'm so glad to see it back in fighting shape.
Take a look at Danielle's blog
Minimoz
to see more, I think there used to be working plumbing on this thing!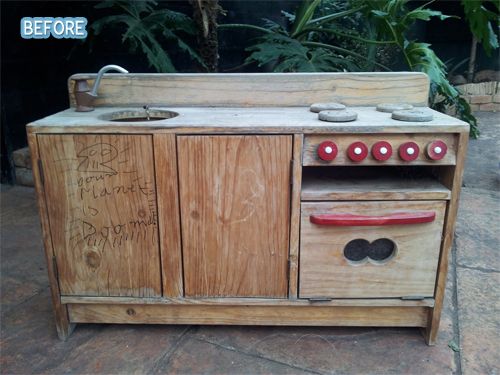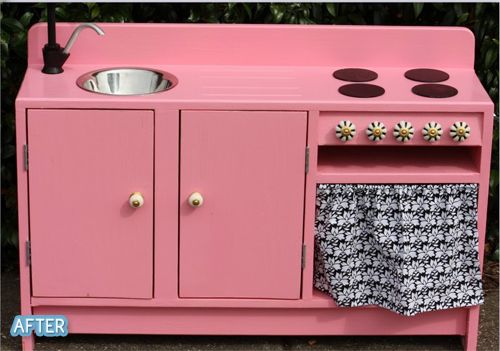 Hey, I'm so excited to share this great deal from one of my favorite clothing sites, eShakti.  $25 off your first purchase!