Hard to believe that this before was once someone's after.  I'm sure that decorator was a gentle soul who either had a soft spot for birds, or won some kind of birdhouse decor raffle, because I don't know what else would possess a person to birdhouse it up so hardcore in the bathroom.  They are fun to count, if you are OCD and like that type of thing.  (26!)
But let's turn our attention to the after and the simple gorgeousness it entails.  Can you believe Erin found that mirror for $12.50 at a yardsale?  Believe it.  (And help me steal it.)  Just kidding!  (Totally not kidding).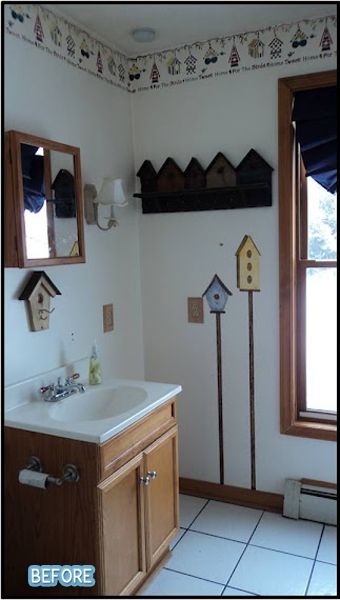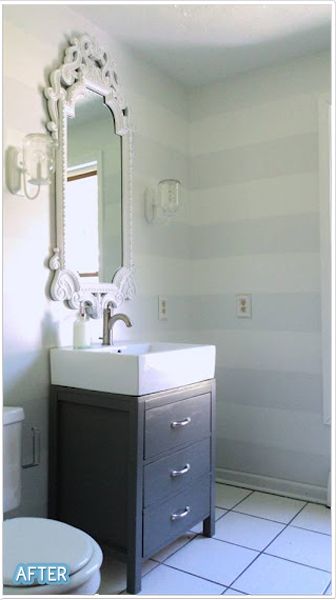 This post brought to you by:
See which of their four lines is right for you.