I think I posted a white hutch makeover just a few days ago, but I don't think you'll mind seeing another one.  Unless you mind seeing honey-colored wood being painted over.  In that case, you probably mind much of what goes on on this blog.  Or, if you mind awesomeness.  In that case, I can't help you.  Because Andrea's hutch here is pure quality-grade awesome and I'd put it in my own home in a heartbeat.  I'd invite it for dinner and let it sleep in my bed, that's how much I love it.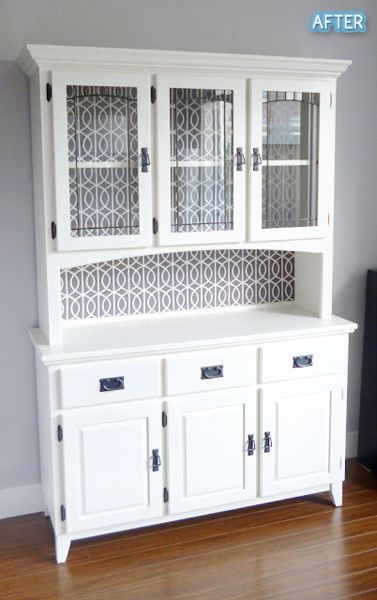 Sweet deal going on right now from our sponsor Blush Accessories:
I love mine, I wear it all the time.
Hurry, they're going fast!