If someone asked you to describe your personal style in three words or less, what would you say?  Actually, I think that is too hard of a question, because I just sat here for ten minutes trying to figure it out myself.  "Stuff I like." There.  That's my personal style.  
Because I equally love this rustic dresser makeover from Meg at
Never a Dull Day
…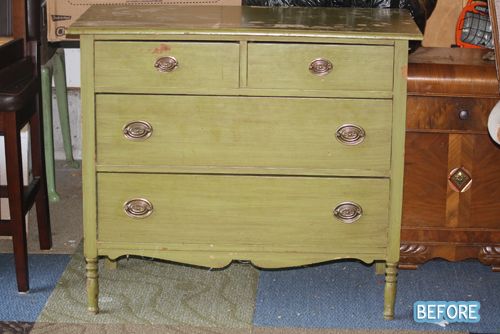 …
and
this graphic dresser makeover from Sarah at
Funcycled
.  Which one is your favorite?  Or are you an indecisive decider like me?  Ain't no shame in it.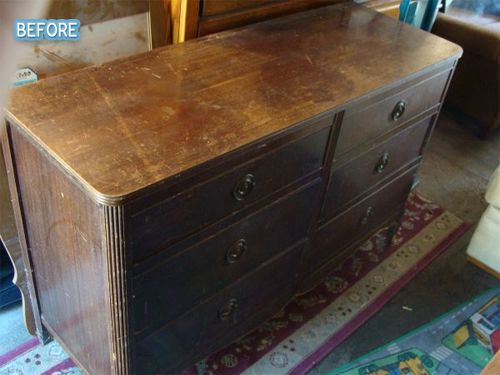 PS: Have you visited the Better After
Facebook page
lately?  It just got a little bit of a facelift!  Ok, so all I did was add some new buttons.  But it literally took me three hours to figure it out, so stop by and give me a thumbs up, won't you?  Bonus: today is
Throwback Thursday
!