I don't know who first defined the color 'coral' as this peachy-pinkish hue, because as far as I know, coral comes in about a billion different colors.  I once bought some coral from a lady in the Bahamas and it just looks like a bundle of black sticks.  That lady might have ripped me off.  But coral was the color of choice that Mallory chose to paint this worn-out console, and it looks great!  So fresh and fun and perfect against those stripes.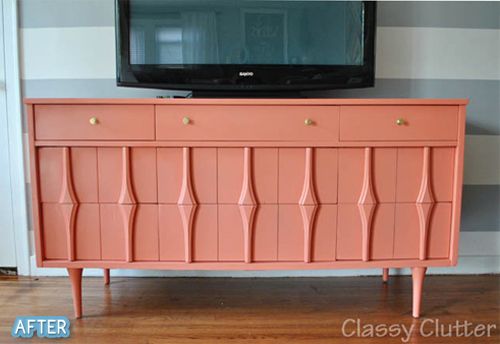 This post brought to you by:
See which of their four lines is right for you!