We don't often get to see many manly makeovers.  Men are usually less concerned with mod-podging vintage sheet music inside their dresser drawers or finding the perfect shade of aqua to repaint the laundry room light fixture than we ladies are.  So let's hear it for the boys today, because here are a few aimed their way:
Jeannie at
Living, Loving, Crafting
did some racing checks on this dresser top, which seemed like not that difficult of a task to achieve with painters tape … until I
really
thought about it.  Wowza.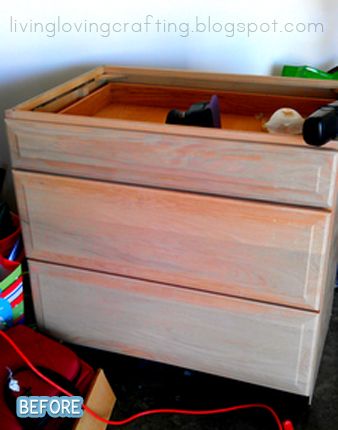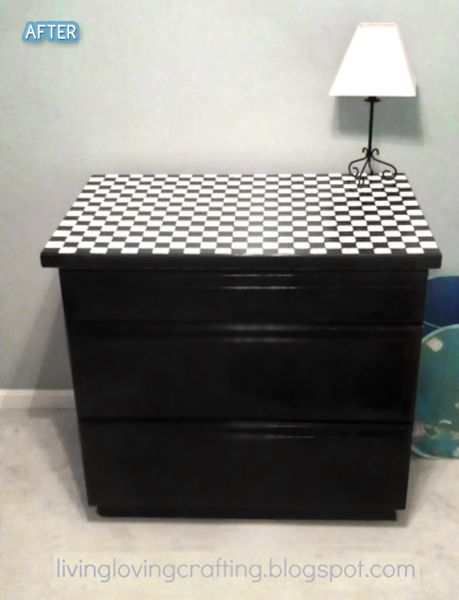 Meg at
Never a Dull Day
did up this table for her husband as a 'Congrats on getting your BS!" present.  She used his favorite team's logo as inspiration and gave it a weathered-old-sign kind of look.  Nailed it. (That's an appropriately manly thing to say, right?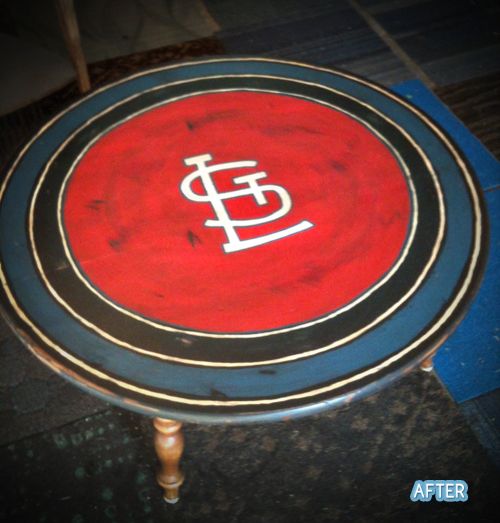 And finally, Amy at
Queen Of The Crazies
had some fun with this dresser for her son.  I'm pretty sure the drawers labeled "ammo" and "explosives" actually contain things like "underwear" and "jammies," but his friends don't have to know that.  I bet he loves it, I know my boys would!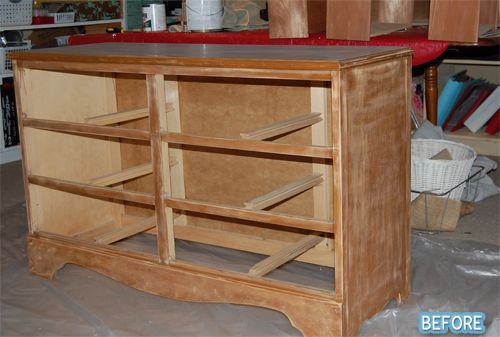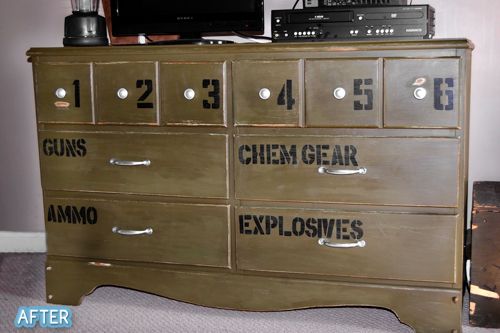 Sweet deal going on right now from our sponsor Blush Accessories:
I love mine, I wear it all the time.
Hurry, they're going fast!