Welcome to Round III of the Ugly Lamp Contest!  How did your favorite (or
least
favorite) fare in
yesterday's round
?   My vote went to Numb Skull, who was a winner by a mile, with 49% of the votes. African't came in a distant second with 19%.  Strangely enough, many of you fell in love with  Randall, God of Lighting and even suggested that his owner auction him off! 
But now, let's get down to business.  It's time to gear up for Round III. Steel your nerves, put on your serious face, perhaps find a small stuffed animal to snuggle for comfort.
Here we go.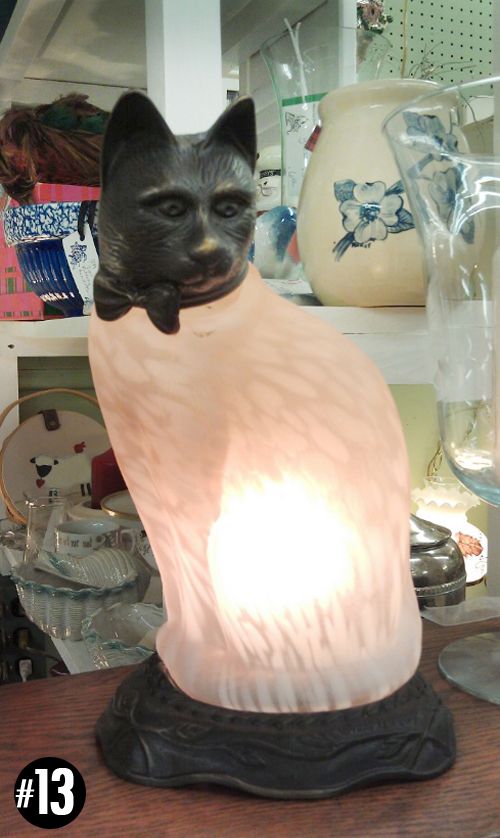 from Brittany
Me-oww!  Mr. Pretty Kitty is all dressed up, and just needs somewhere to go! He's perfect for any room.  Put him in the living room, dining room, bathroom, or anywhere you want a glowing cat incessantly staring at you. Take him home today!  No, seriously, take him home.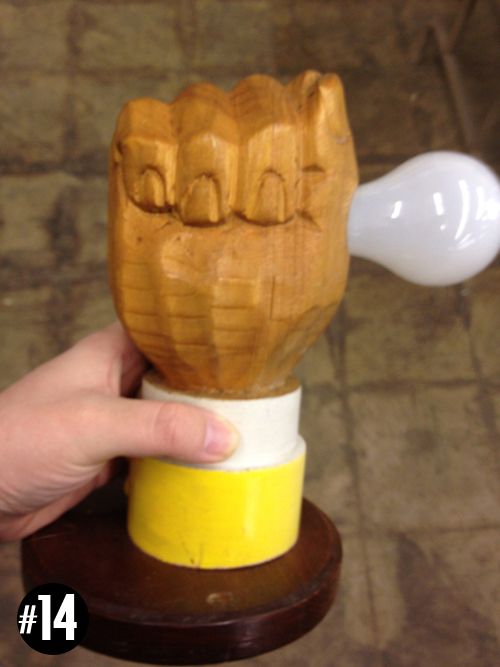 from Crystal
Back in my day, we didn't have any so-called "Like" buttons on the "Facebooks" or whatever it is you whippersnappers fiddle around with.  No, if we wanted give someone a thumbs-up, why, we did it the old-fashioned way.  We whittled them a fist!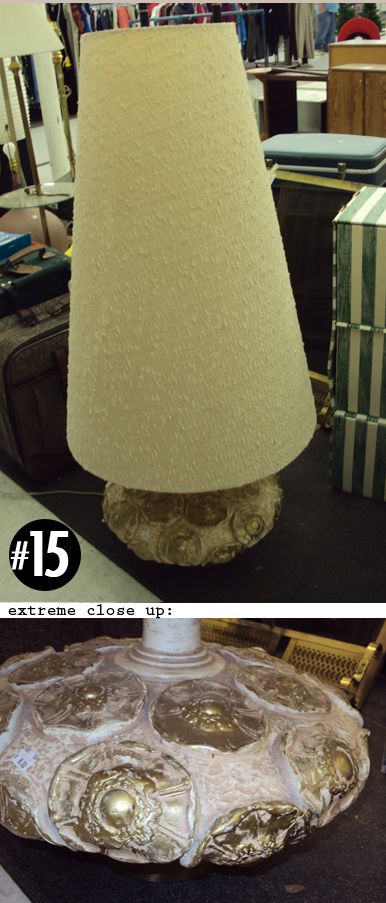 from Heather
This eco-friendly lamp is serious about conserving the earth and using our natural resources wisely.
That's why it's made from a  cow crap.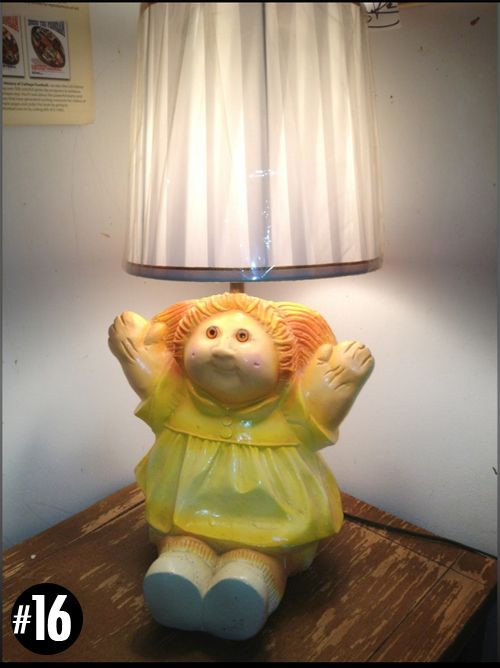 from Lauren

Hug me.
Hug me.
Hug me.
HUUUUUG MEEEEEE!
  HUG ME!!! 
HUG ME OR I WILL EAT YOUR FACE!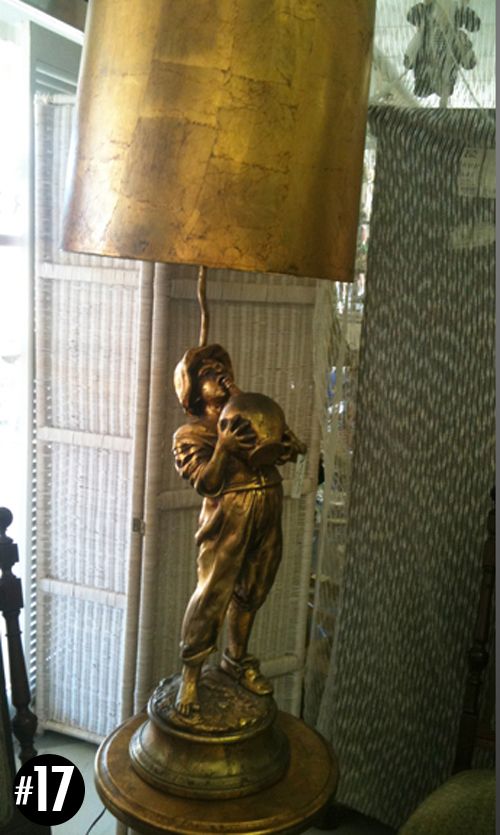 from Patty
This little guy has a very similar look to the aforementioned God of Lighting, but I don't see anyone rushing to coat him in copper with a blue patina wash and put him in the garden.  Sorry, kiddo.  It's just that Randall had those abs.  And you have … an underage drinking problem.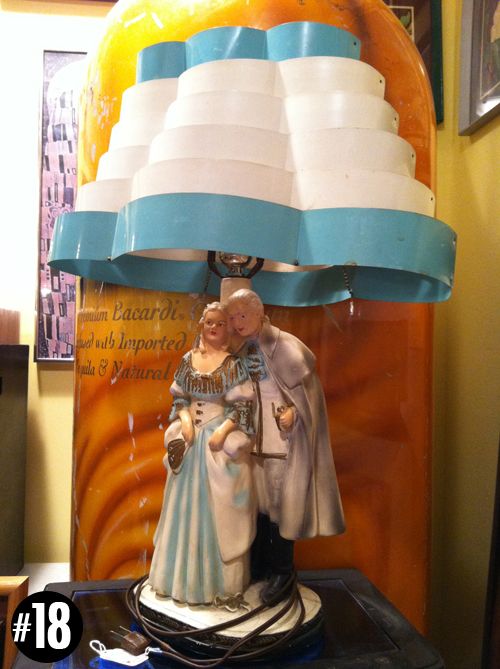 from Sayle
"Shh darling.  Don't look now, but it appears we are being overtaken by an alien aircraft."
"Oh, don't be daft.  That's just the new art deco lampshade I bought."
"Art what now?"
"You're so behind the times, honestly. Wake up and join this century."
"Er, OK.  Um … so …
which
century, exactly?"
Vote now!