You're back for more, eh?  You glutton for self-punishment, you! 
Yesterday's round
was a close race between Lacy Lady and Life-size Lovers, with Hobo in a Box coming in a near third.   I was actually quite shocked to see that Ghostly Prayers had the least amount of votes, as that one continues to terrify me daily.
Now, onto Round II.
Deep breaths.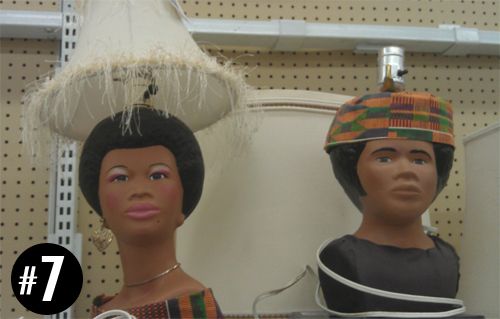 from Camille
Surely, surely there are better ways to celebrate one's African heritage than with this tacky set of table lamps.  According to my understanding, the hat on the gentleman is a kufi cap, commonly worn by men of all religions in West Africa.  According to common sense, nobody over there is wearing a lampshade.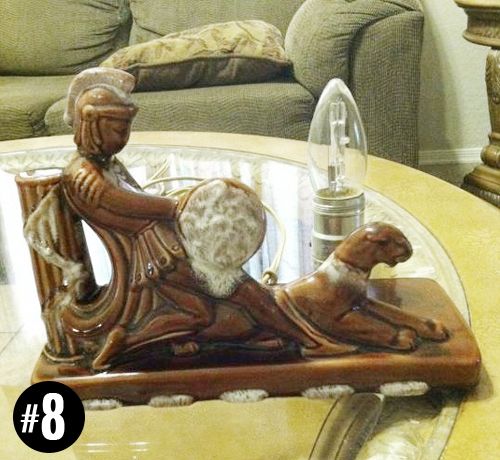 from Heidi
Psst.  You there.  Yes you.  You seem a little lonely.  Perhaps you are in need of some … illumination.  Nothing will light up your life quite like this Seductively Lounging Gladiator Lamp.  What is wrong with his shield, you say?  Why does this exist at all?  Shh, darling.  These are questions the universe does not want answered.
from Kristi

Look now! It's Raijin, God of Lightning!  Oh, wait.  My mistake.  This is actually Randall, God of Lighting.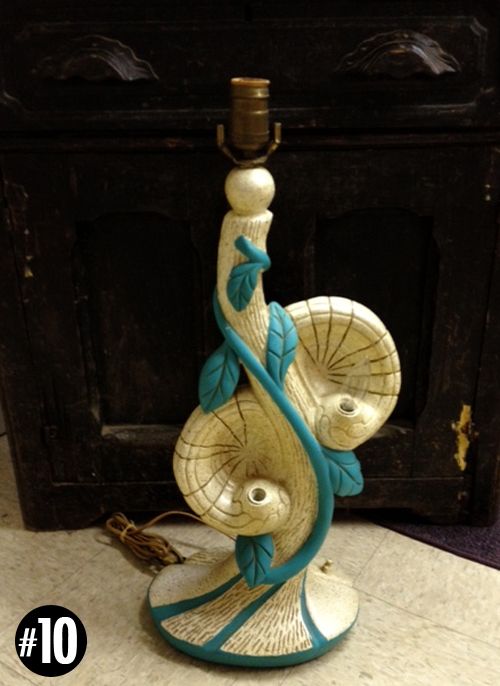 from Paula
Words failed me as I stared and stared at this misfortunate lighting apparatus for a really long time, until my husband wandered by and exclaimed, "Is that a clam flexing?!"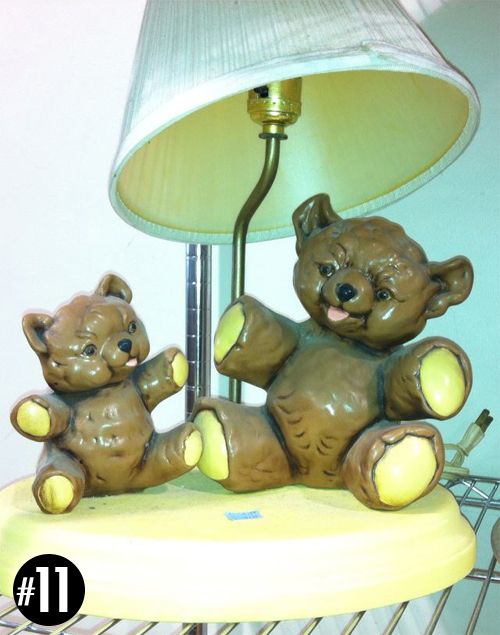 from Rhonda
Kids giving you a hard time at bedtime?  Let these black-hearted bears do your dirty work for you.  Your children will be too terrified to leave their beds under the malevolent glares of the father/son tag-team.  I hear there used to be a momma bear, but I'm pretty sure this sadistic duo ate her.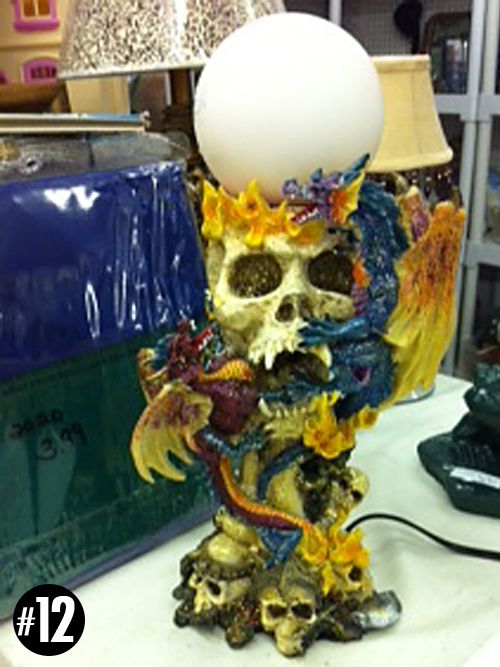 from Sherry
Sweet holy heaven.  Where is that prayer lamp when we need it?  I don't know why this thing even has a cord, I bet it glows just fine under its own demonic powers.
Vote Now!