Ladies and gentlemen, it's time for the final round!  Today the top two winners from each round will battle head-to-head … or fist … or whatever … for the distinction and infamy that come with being crowned the 2012 Ugliest Lamp! 
Yesterday's round
was a fight to the finish, with Whittled Fist and Mr. Pretty Kitty edging out a win.  There were no clear favorites, although Lil' Lush did get the fewest votes, with only 1%.  You guys and your passionate love of sculptural lamps, geez.
But.
There can only be one winner today.
Who's it going to be?
Will one lamp rise above the rest?
 
Or will they all crack under the pressure?
 (We can only hope.)
Here we go.
from Gillian
Lacy Lady plans to intimidate the competition with her icy stare.  If that doesn't work, Plan B is to smother them in lace.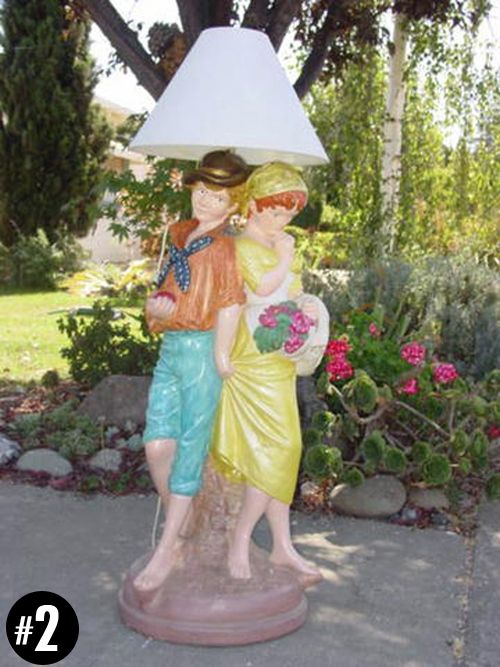 from Sarah
Can these Life-Size Lovers stop getting handsy long enough to be serious contenders?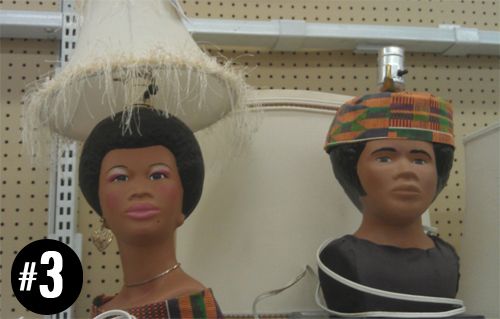 from Camille
Don't be fooled by their bewildered gazes. Lady African't is so confident of a win, she's already broken out her party hat.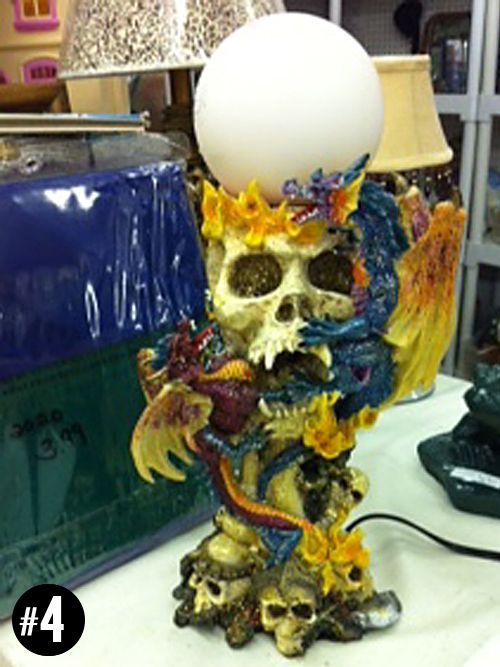 from Sherry
Numb Skull dominated his round, but will his fiery flames of dragon-orgy evil be enough to roast the challengers?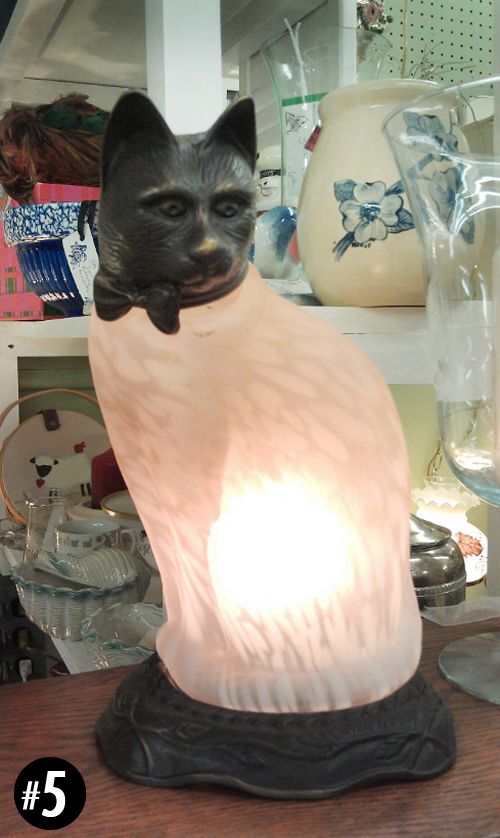 from Brittany

Underneath that calm and gently glowing exterior is a Mr. Pretty Kitty who's ready to pounce.  He's got his claws sharpened and bow-tie tied.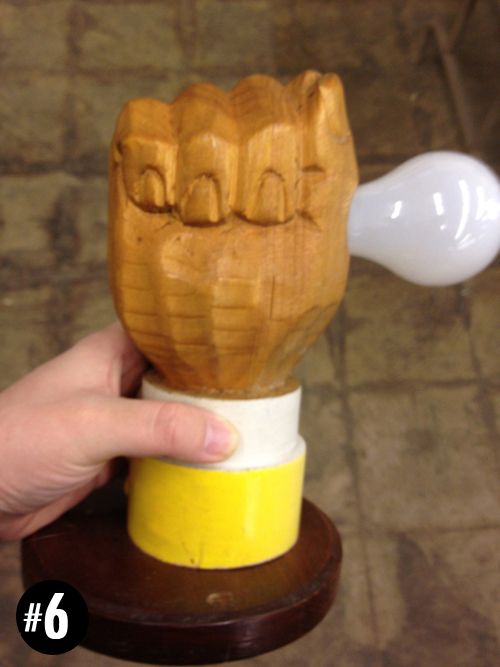 from Crystal
He may be small, but Whittled Fist is scrappy. And not just because he's made from scrap wood.  Count those fingers.  Obviously, he's seen his share of fights.
Vote Now!