Better After reader Raquel didn't want to pay and arm and a leg for new dining room chairs.  Who would?  I can only imagine the bummer of a vibe that would cast around your dinner parties, if you were sitting there with only one arm and one leg, bitterly informing your guests that they could all thank your bloody stumps for being able to sit at all.  Urg, I think I just ruined my own appetite. 
No, let's be sensible.  Raquel found these ornate old chairs on Kijiji for only $10 apiece and fixed them up nice and pretty.  Doesn't the black and gold look so regal?  And I'm not just saying that because those were my high school colors.  Go Elks!  (That was our mascot, I'm not even joking.  Yes, plural and everything.  I know.)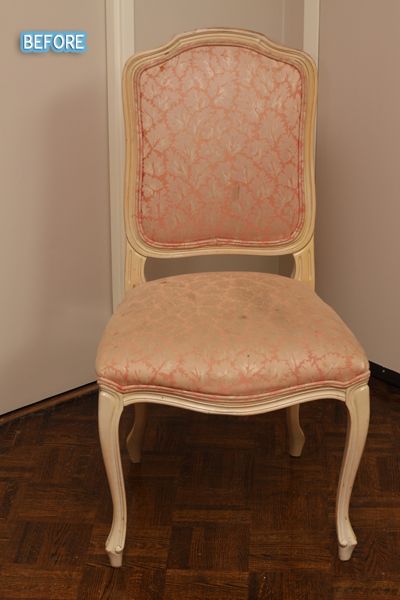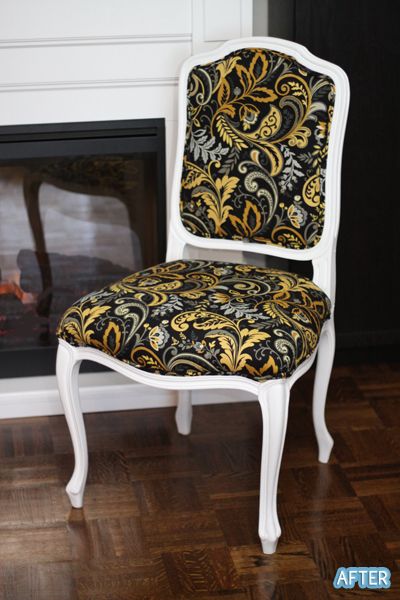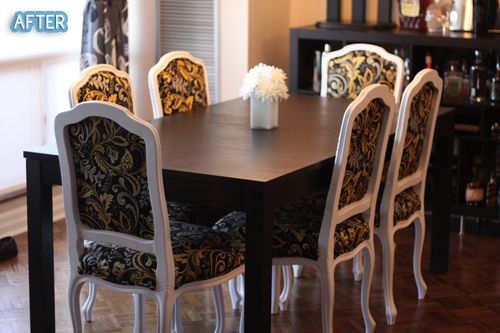 Hey now, here's another makeover in the dining department from Melissa at
I Will Joy
.  She found this mismatched set for $40 on Craigslist and updated it with a little paint and probably fabric, although I can't tell from the pictures.  I'm sure whatever it is under there, it's lovely.  The rest of it sure is.  I just can't get enough of that soft aqua color lately.