I am hitting the road with GMC at The World's Longest Yard-Sale this week.  You can check in for updates and make sure I haven't melted to death on Facebook or Twitter! In the meantime, since you were so kind to stop by, here's a little flashback from one of my favorites in the archives:
Originally posted April 16, 2010
I love this before and after so much, I literally had a dream about it last night.  In my dream, I was telling my husband that I needed this room. And he told me that I don't have enough books to warrant this room. So I told him that's because I get rid of books after I read them, because I don't have enough room to keep them, unlike this room.
*deep longing sigh* 
Check out more from Lynn, whose blog is called
The Flabby Brain
, although that can't hardly be true, she has a
friggin
library in her house.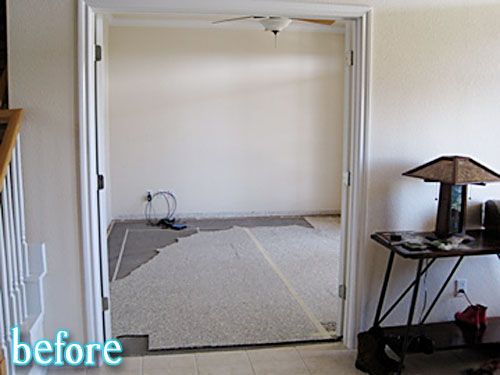 The
Ugly Lamp Contest
is coming soon!  Submit your ugly lamp to me at BetterAfter@live.com by August 10th!
sponsored by: