The best thing about the
Hidden Treasure Adventure
was being around some of the most inspirational gals (and guy!) bloglandia has to offer.  Today I'll show you a little bit of the work they each did on the Habitat for Humanity house.
Starting with Brooke!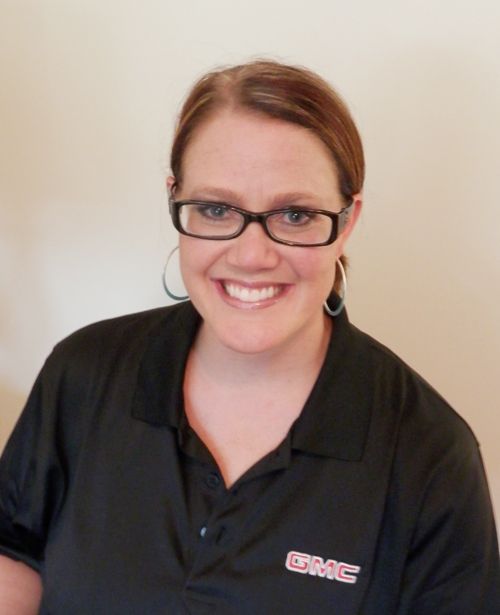 Brooke, as you may know her from
All Things Thrifty
, was my partner in crime.  We shared a black Yukon XL, so we named it the BATmobile, for Better After and Thrifty.  We couldn't think of a cooler name by combining our blog names.  Thrifty After Better Things?  All Better Things After?  Brifty?  Thrafter?  Anyway, Brooke is loads of
fun
.  I think we are bonded for life after spending so much time in such a small space together, sharing Starbursts, and french fries, and life stories.  Ask her about her worst date ever story sometime, it's a doozy!
Brooke drew the kitchen, and I think she absolutely rocked it.  The homeowner, Alexcia, had no utensils or dishes, and no kitchen table or chairs.  So Brooke knew a dining set was a must, and took a bunch of mismatched pieces she found along the way and created a colorful and cohesive set.  In the nick of time too.  She was frantically drying the last coat of poly with a hair dryer minutes before the big reveal!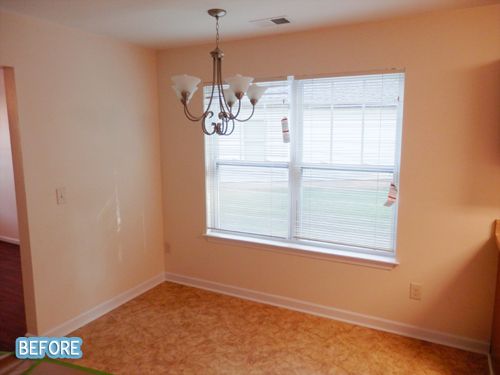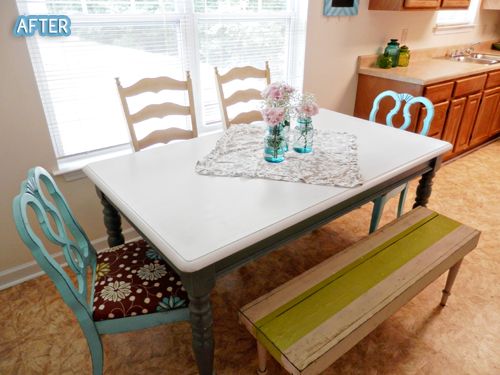 Opposite of the table, she created a 'command center' with a space for the kids to hang up their backpacks and a wipe-off calendar to write menus and lists.  When the kids saw this room, their eyes lit up so much!  They were so excited just to have their own little hook to hang up their stuff.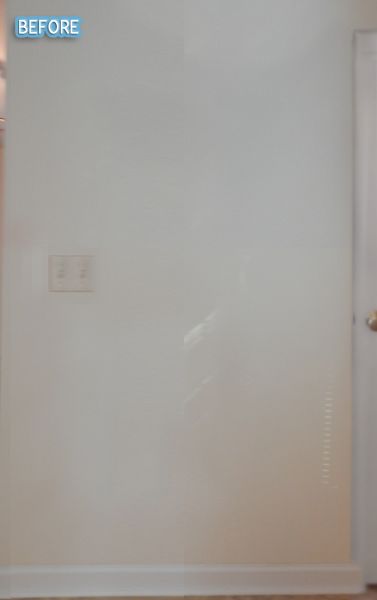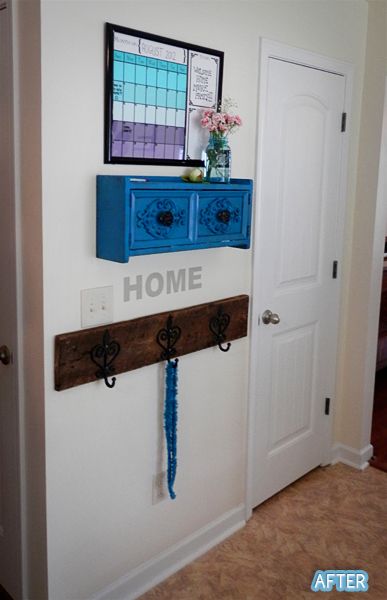 I just loved this room and all the fun little details that made it special.  For the 'EAT' sign,  Brooke found the 'a' and 't' at yard-sales and made the 'e' out of rulers. She painted the whole thing Alexcia's favorite color, purple. The jars were another yard-sale find for $10 total.  I think they are so chic!  I had to talk myself out of stealing them for my own selfish pleasures.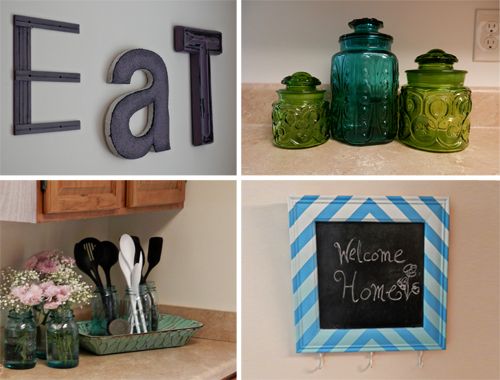 And now, Brittany!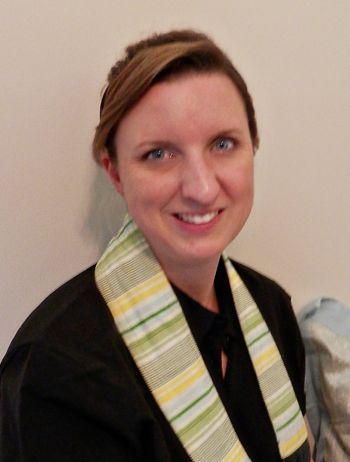 Brittany, AKA
Pretty Handy Girl
, is an incredible gal.  She was ridiculously organized and prepared, even paying Delta a bumload of extra cash so she could bring a suitcase full of her tools on the plane. She was like a Swiss Army knife! Plus she was so absolutely giving and thoughtful, anytime someone needed help, (me, most of the time) she was there.  She even brought little gifts of her own for the family too.
Brittany drew the living room, and it was a challenge because the homeowner already had a living room set that would be arriving after we decorated.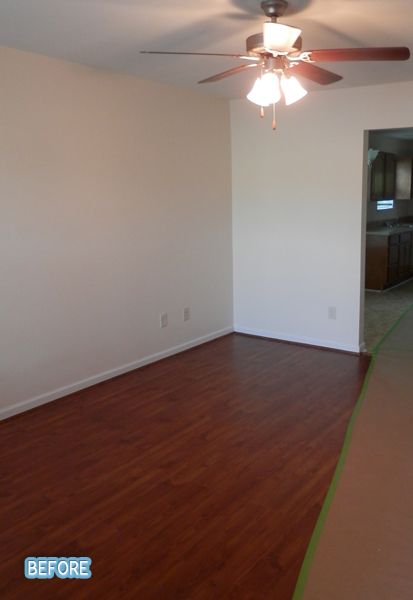 So Brittany decided to spend her money on a few little details to dress up the space, (the 'hello' art is made from a fifty-cent air tube! I know! I want to make one too!)
And we knew that Alexcia didn't have a TV, so we looked and looked around the yard-sales, but the only ones we could find were ancient and nearly as tall as me and weighed about 900 lbs. So Brittany decided early on that she would scrimp and save, and she ended up using the rest of her budget (and then some) to provide the family with a TV worth watching.
The dresser was free from the Habitat ReStore in Detroit. Even with her tiny budget, she managed to find a lot of great accessories: an old rake to serve as a key holder, a lantern hung from the ceiling that she repainted, and a working antique typewriter she found for $2!
And if you want, you can find lots more pictures on my
Facebook album
too!