I realized that I haven't posted a good chair round-up in quite a while, so let's put an end to that drought, whattaya say? Prepare for a sudden downpour of awesome chair makeovers! They are sure to inspire and send you dashing to your nearest thrift store to snag a fugly old chair of your own.
And speaking of fugly, Amy's chair was pretty much the definition of the word. She made it over with a cute yellow print that, get this: is just hot-glued right over the old fabric! She said she was too lazy to do anything more. Ha! I know the feeling. She also claims that she used chalk paint over the wood, but it looks like a light color-wash to me. Either way, I love the results. See it on her blog
Queen of the Crazies
.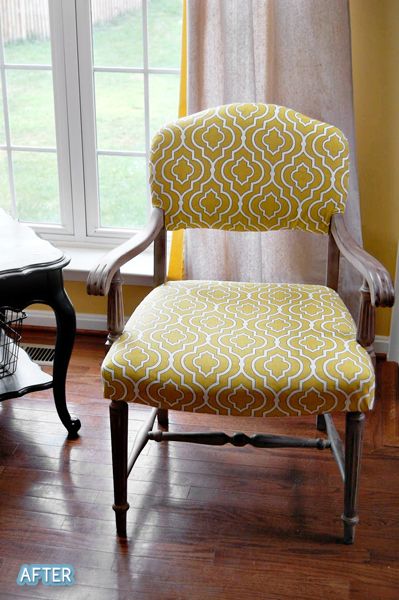 Ally's rocking chair was hardly rocking. It was more like, feebly shuffling to the adult contemporary station. But after a deep, dark coat of
Polo Blue
by Benjamin Moore, it is hardcore once again. See it on her hilarious blog
Wish Simple
.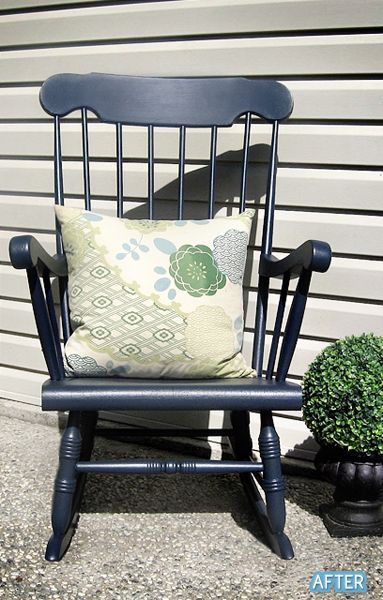 Ashley went for a "Fifty Shades of Grey" look on her chair, by which I mean she painted the frame charcoal and used contrasting gray fabrics. Not like, she bondaged it out with ropes and whips or whatever. I'm just guessing here, I have not read that book. Anyway, it looks so very sophisticated now! See more on her blog
First Home Dreams
.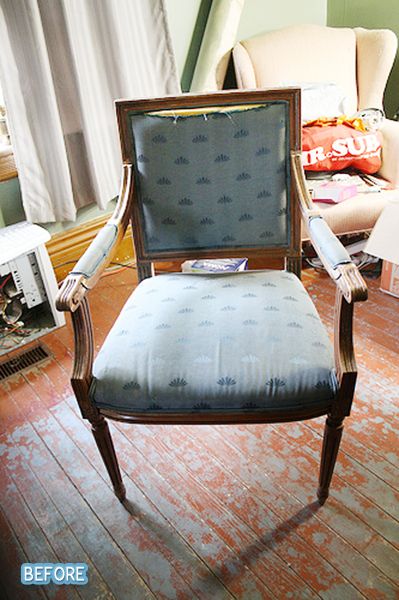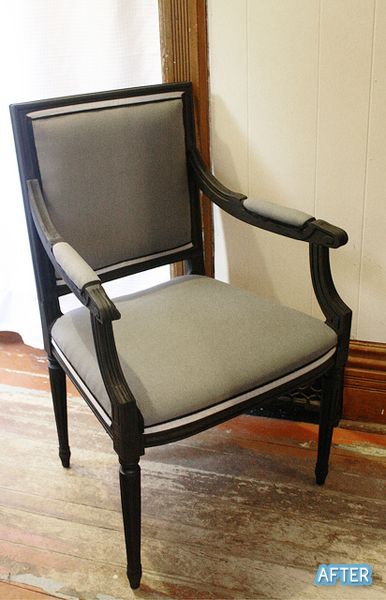 Katie at
Happy Figs
is
living smack dab in the middle of Hawaii. So she knew she wanted a little Hawaiian flair on these Craigslist chairs that also reminded her of seashells. She freshened them up with bright white and a subtle tropical print and now she sells seashell chairs by the seashore. Not really, ha! Man, that was even hard to
type.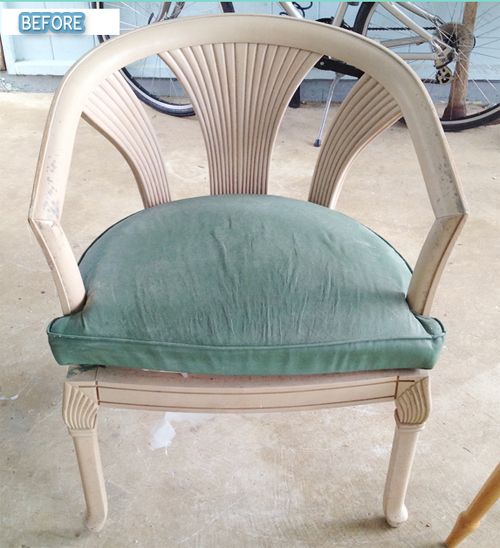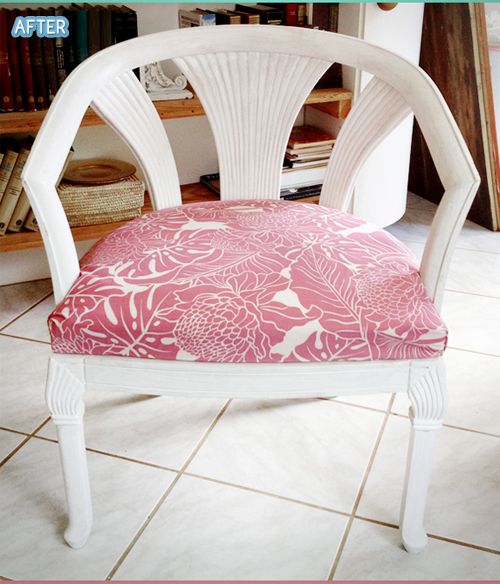 Better After reader Bridgette is a full-time college student who has started remaking and selling furniture for a little extra money. That sounds way better than what I did to make extra money in college: Sandwich Artist. And my boss was the creepiest creepster ever. Yes, if I could turn back time, I'd much rather have been recovering an old chair with zebra print than slicing pastrami alongside that jerk.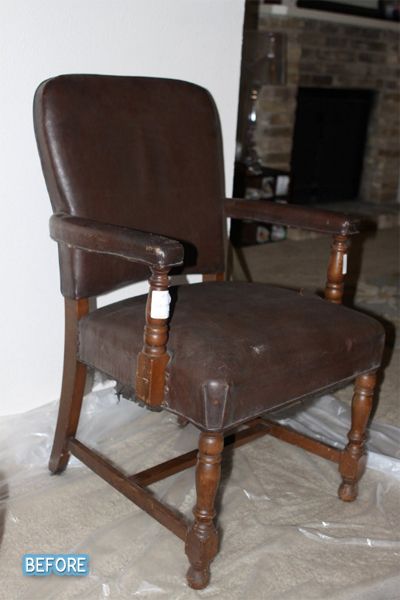 If you hear the words "
Barn Red
" and think the words "
Not on your life!
" think again. I'm not normally a huge fan of red, but this distressed tone alongside that coastal coral fabric of neutralness looks so chic together, I just can't help myself! From the incomparable Jesse at
Nine Red
.
Kimberly at
Seriously Daisies
had a serious case of hideous-chair-itis at her house. However, underneath that filthy fishing-themed fabric was a chair that was actually very comfortable and well made. All it needed was some polka-dots. Can you believe she did this all by herself? Awesome.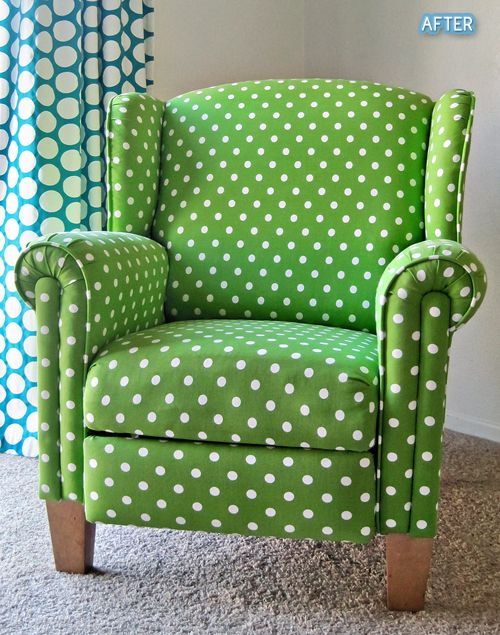 And finally, Kristen at
Rak' Designs
loved the style of these bergere chairs, but the fabric was a bit too reminiscent of a nursing home in the eighties. An
upscale
nursing home in the eighties perhaps, but still. Nursing home. So she paired them up with a fun floral fabric that completely rejuvenated their look for a youthful yet elegant vibe. Loves.