This is a little spooky. I just received an email from a girl named Lindsey, who is a college sophomore, who is renting a home with a bunch of other girls, and likes to redo furniture for kicks.
Well, get this: MY name is also Lindsey, I was once a college sophomore, who rented a home with a bunch of other girls, and also redid furniture for kicks! OBVIOUSLY I have gone back in time at some point and sent an email to my future self. I don't know why I didn't tell myself something more useful though, I already know that I like to redo furniture. Sheesh past self, get it together.
Well, let's take a look at what "Lindsey" was up to, shall we?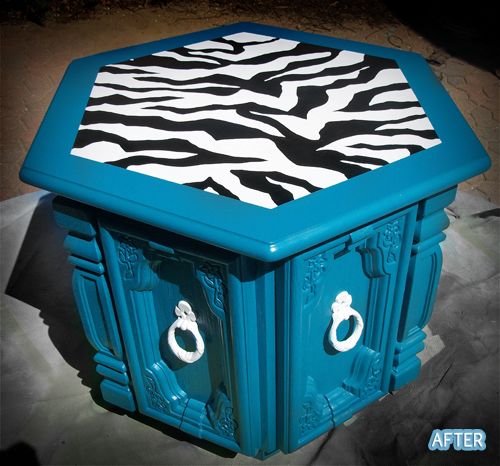 Zebra print and turquoise! How cute! This looks perfect for a house full of fun college girls. Your future self approves, Lindsey.
And for more animal print madness that
didn't
break the space/time continuum, check out these chairs from Kai at
Love in Idleness
. So unique! I've never seen chairs quite like this before. I think the cheetah print complements them so much better now than the torn and tattered stripes of sadness.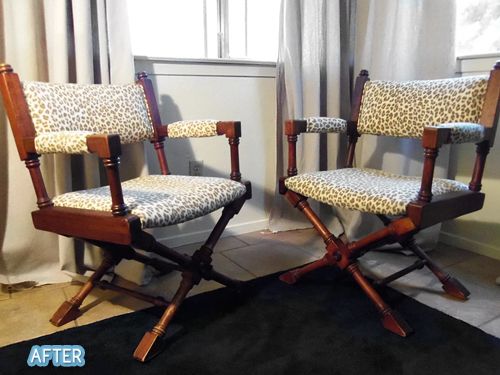 sponsored by: