T-i-i-i-me, why you punish me?

Like a wave crashing into the shore, you wash away my dreams.

Hmm, I just realized that Hootie's song 'Time' is a bit depressing. Is there a happier song about time?  I can't think of one now. Help me out. I'm just trying to get you in the mood for some time-themed makeovers, that's all. Anyway, so here goes: it's time for TIME!
Take a SECOND
and check out this clock face table from
Suzy
Simply Vintageous
. She churns out the furniture makeovers so often I'm pretty sure she never sleeps.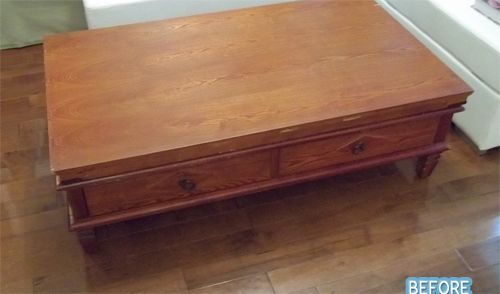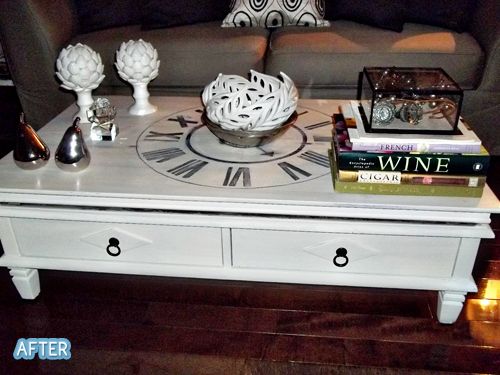 And if you have a MINUTE, (heh heh, elbow nudge) here's another one from Better After reader Shelly.  She picked this dresser up at a yard sale for $10 and drew the clock face on with a Sharpie!  That must have taken a lot of TIME.  Heh heh.  Ok, I'll stop now.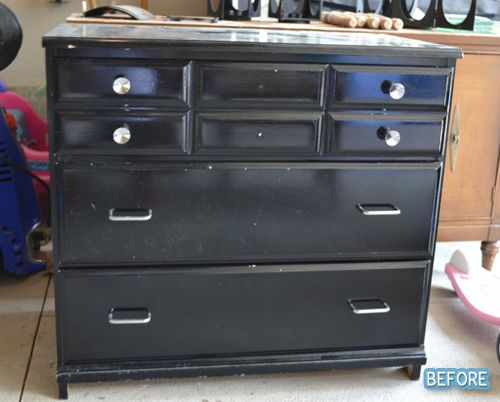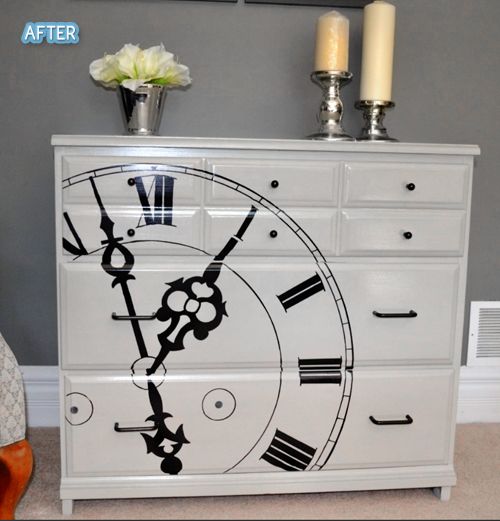 This post brought to you by: