If you want to teach your kids a lesson about leaving their toys outside, just scare them straight by flip flopping these before and after pics.  Before: a brand new toy.  After: a pasty pink sad-mobile ravaged by the sun! They are sure to be effectively terrified.
However, don't tell them that you can easily restore it to its former glory with some spray paint and a call to the company to order new stickers like Better After reader Beth did.  I never knew you could such a thing. (Buy new stickers, that is. I am well aware of the power of spray paint).  Great job Beth!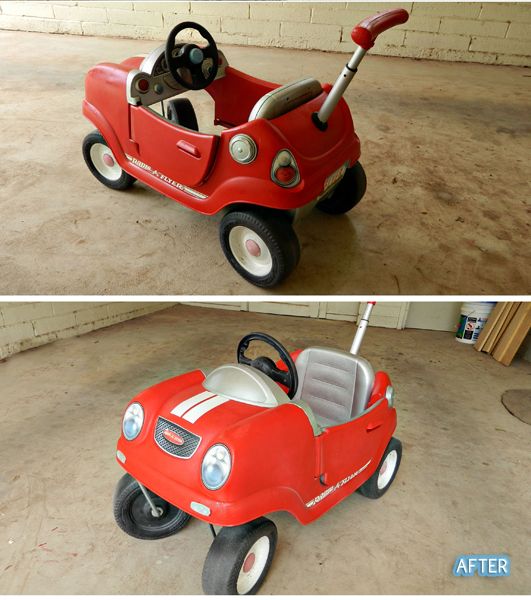 The
Ugly Lamp Contest
is coming soon!  Submit your ugly lamp to me at BetterAfter@live.com by August 10th!
sponsored by: