Everybody needs a good reminder once in a while:  Don't forget Grandma's birthday. Floss. Buy stamps. Pack deodorant. Return those shoes. Flush. 
Here's another one: White paint is magic!  It's pretty common knowledge, but just in case you forgot, Heather shows us what a few coats of white can to to unify a gallery wall made from cheapie thrift store picture frames.  What a cost-effective way to make a statement! She says she's never paid more than $3 for a frame.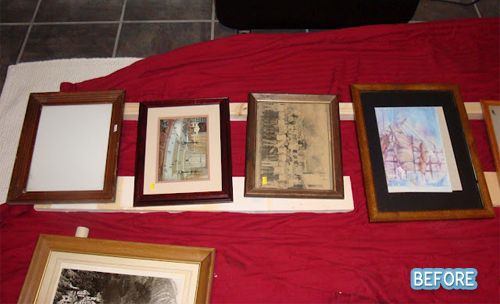 And for fun, here's a  glimpse of the whole room.  So cool!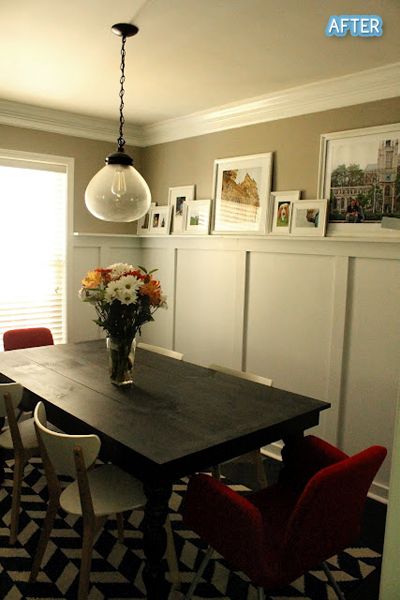 The
Ugly Lamp Contest
is coming soon!  Submit your ugly lamp to me at BetterAfter@live.com by August 10th!
sponsored by: