Gretchen found this cool set of chairs at an auction, and they remind me a bit of an abacus.  I don't really know how to use an abacus.  Who does?  Proper use of abacuses (abaci?) really isn't a necessary life skill these days, I guess. It sounds more like a spell from Harry Potter.  Abacus calculatus!  The spell that does your math for you!
Annnyway, before we wander off track any further, check out what Gretchen did with this set, and the beaten up mahogany table she picked up at the auction as well. Super cute.  See more on her blog
Gretchen's Garage
.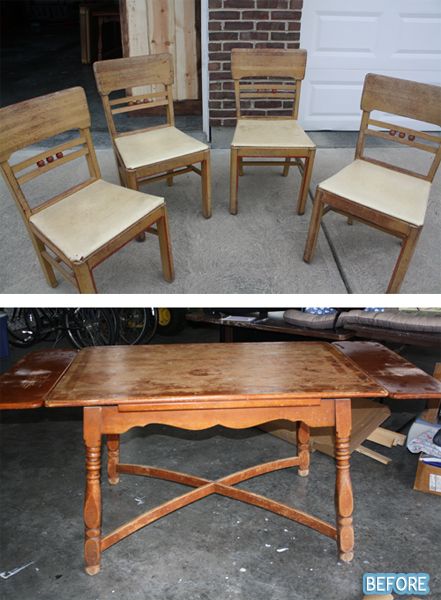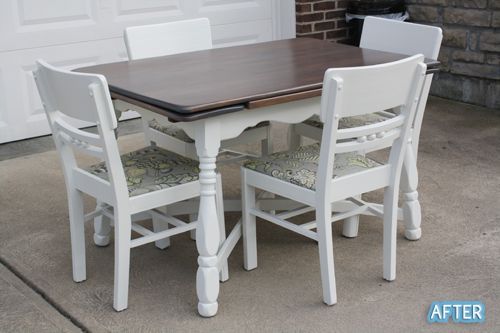 And wait!  There's more where that came from.  Kind of!  Because this dresser didn't come from the auction, it actually came from the basement of Gretchen's father-in-law, who had apparently been hiding it in shame.  Gretchen worked her magic and made it shine again, and I love how the scalloped detail really stands out now.  Check out her blog to get a better look at that refinished maple top,
HERE
.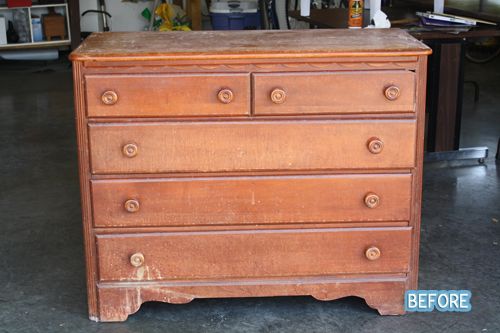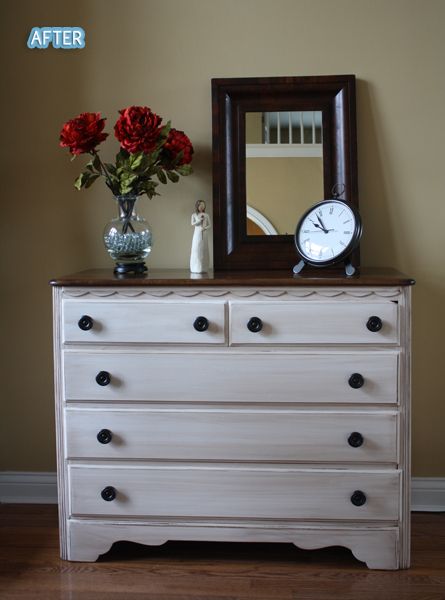 The
Ugly Lamp Contest
is coming soon!  Submit your ugly lamp to me at BetterAfter@live.com by August 10th!
sponsored by: