Let's check out Vera's before:
and now, the after:
Ha ha, I kid!  This is not really a laundry makeover. No, Vera actually turned her little laundry-filled closet into the cutest bite-sized office you've ever seen: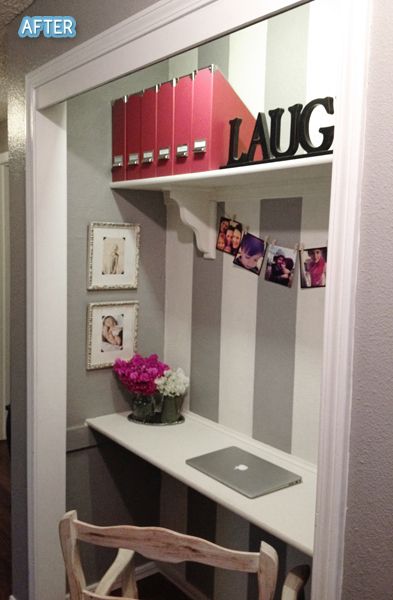 Wowzers!  Pretty incredible huh?  She managed to cram a ton of accessories in there too.  I shouldn't say 'cram.'  That sounds like she stuffed a bunch of junk in there all willy-nilly like. You can see that's not the case at all.  She
thoughtfully placed
a
careful selection
of great details and accessories in her teensy new office, and you can see them all up close on her blog
Oh! Baby Designs
.
And now for an office with a bit more room to grow, check out what Leslie did with her formerly sad space.  She turned this beige wasteland into a fanciful factory of inspiration! I would have no trouble getting crafty in here.  Well, no more trouble that I usually have when I attempt to get crafty. Lots more to see on her blog
The DIY Diaries
.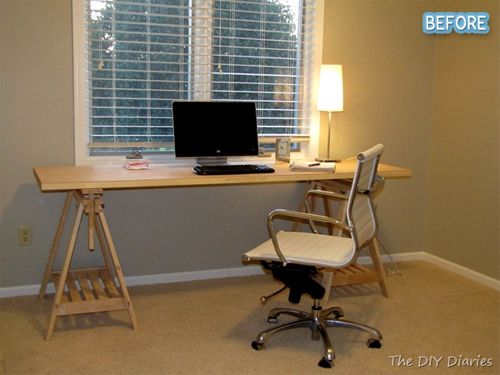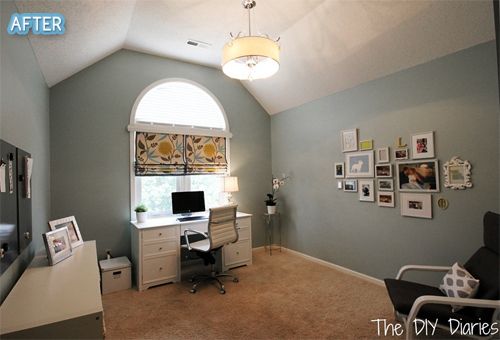 sponsored by: