If people shake their heads at you, and try to tell you and your chevron-loving self that the chevron trend is over, simply agree sweetly. Then say "But have you heard about the new zig-zag trend?"  Then show off the chairs and ottoman that you've recovered in chevron fabric (shhh) and they'll agree that zig-zags are the next big thing and that it looks fantastic, because really, it just does.
Who wouldn't agree?  I love the look on Jen's dining room chairs here. See more on her blog
House of Wood
.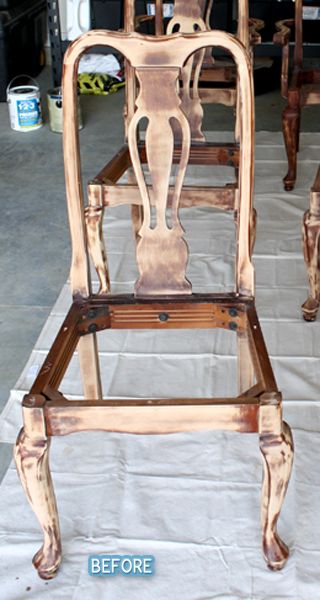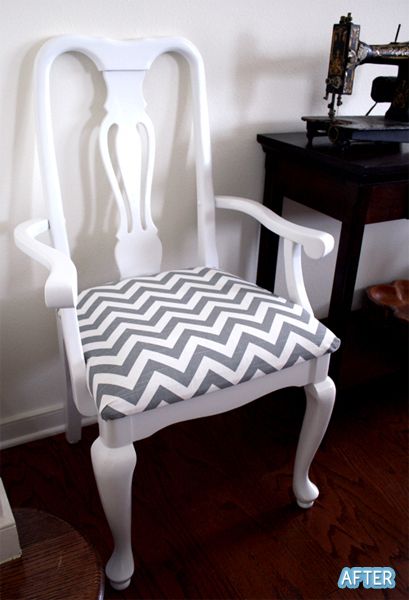 And check out this chevron – I mean ZIG ZAG – ottoman makeover from Better After reader Lauren.  If this trend ever dies, don't worry. There's always the veering-from-right-to-left-alternately trend too.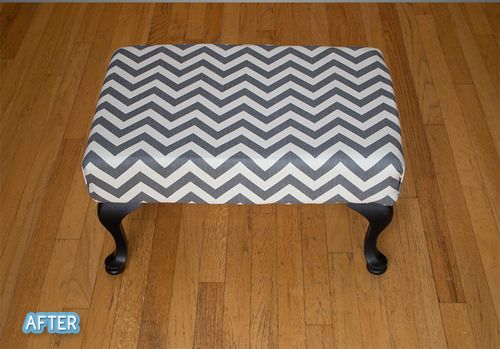 The Ugly Lamp Contest is coming up! Submit your pic by August 10th!
sponsored by: