Last night I was watching a pretty stupid TV show, The Choice.  Basically it is exactly like The Voice only instead of wannabe singers desperately trying to woo celebrity judges from behind, it is a bunch of single women desperately trying to win a date with a male celebrity.  If the guy likes what he hears in the 20 seconds the girl has to sell herself, he'll spin his chair around.  Then they go to this even more desperate speed round, where the girl has to answer rapid-fire questions from the 'celebrity.' 
One example that stood out to me was the question: "Do you like kids?"  And the women would always reply with a near-hysterical YES!!!!! I LOVE KIDS!!!! KIDS ARE AWESOME!!! I WANNA HAVE KIDS!!!!  Like, geez, calm down lady.  You are scaring people. I like kids too, but I am not screaming it from the rooftops to win a date with Dean Cain, ok?
Anyway, my whole point is this: Do YOU like kids?  If so, you will probably like these makeovers.  And you even might win a date with Dean Cain!  But probably not. 
So let's check them out!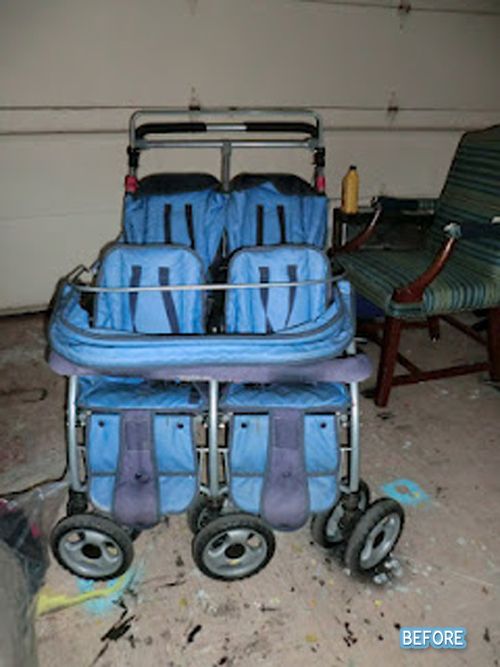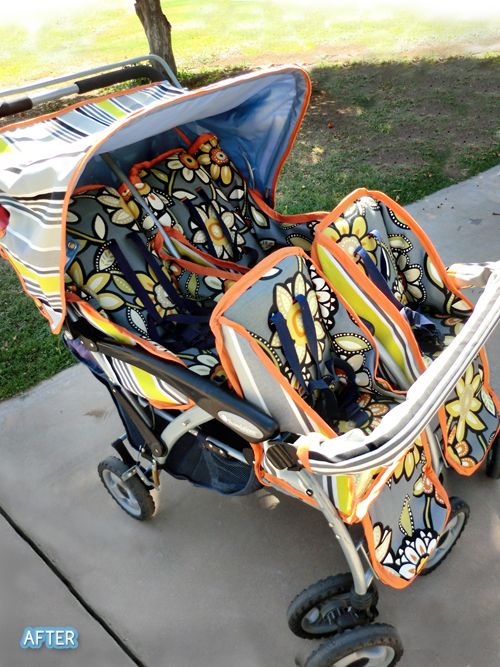 A de-Dora-ed kiddie papasan from Better After reader Hayley:
And a ridiculously cute kid kitchen from Kim at Easy Peasy Pie.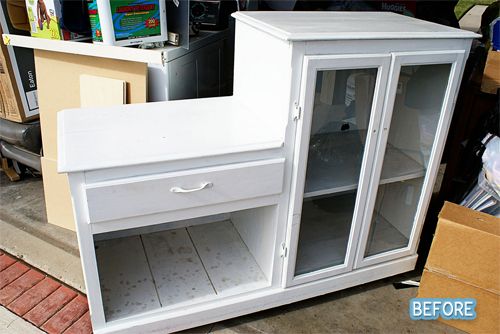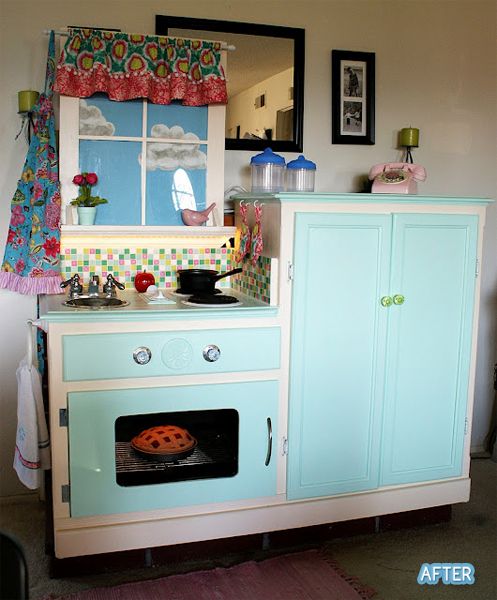 I hope you enjoyed that more than I enjoyed The Choice!


sponsored by: