I bet a lot of people are hanging on to furniture they don't love, simply because it's a quality piece of furniture.  "But it's solid wood! And so sturdy! Who cares if its glossy, yellowy tone matches nothing else in my home? Who cares if I weep a little inside every time I look at it?"  Well, I'm here to slap some sense into you.  You can have it all! 
Actually, Jesse at
Nine Red
will slap some sense into you with his color-washed armoire.  I love this look so much. The distressed black bun feet are my favorite; just a cool bit of contrast.  And I love that the knots aren't so screamingly visible anymore, even though Jesse is a weirdo who actually
likes
those freaky wooden eyeballs of terror.  (Maybe I'm the weirdo).  Anyway, hop on over there to check out his complete color-wash tutorial!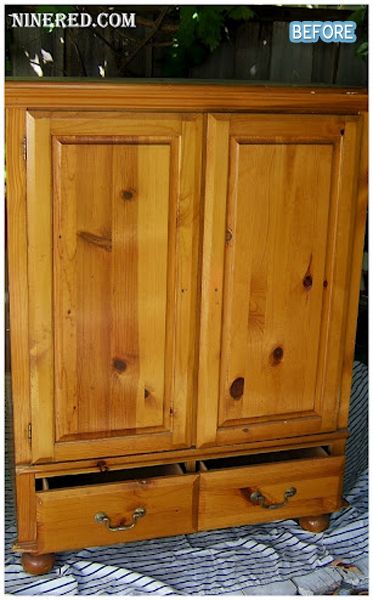 The
Ugly Lamp Contest
is coming soon!  Submit your ugly lamp to me at BetterAfter@live.com by August 10th!
sponsored by: