I always thought roll-top desks were cool, but that's because as a child, I often pretended I was an old-timey banker who wore those arm band things and wire-rimmed glasses and a visor. Like this guy:
 I was kind of a weird child.
Anyway, guess what?  Turns out, the roll-top desk IS cool! Mandy at
A Whimsical Flea Market
proves it with this slightly distressed two-tone redo that has me drooling.  Looks like I was right all along.
Head on over to her blog and check out the neat stencil she used on the side too!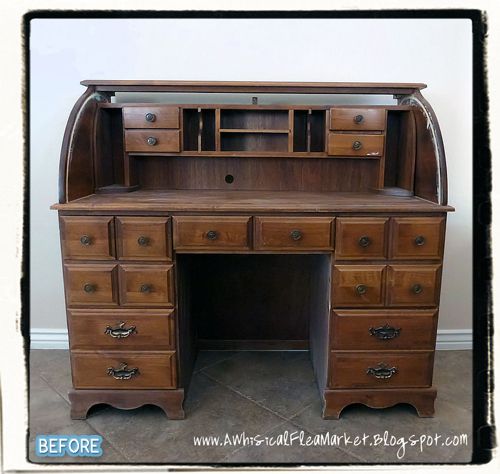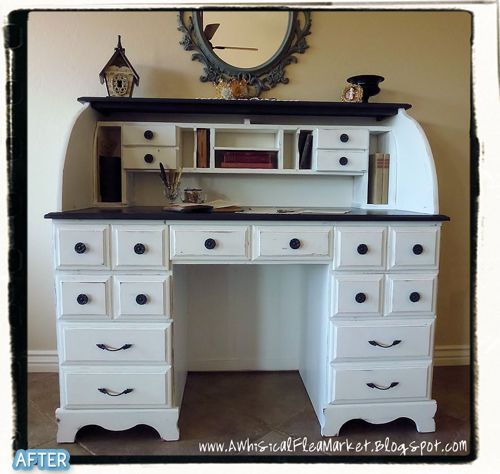 And here's another amazing desk makeover from Sarah at
Funcycled
.  She did more than 'funcycle' it, because this thing was basically fire wood.  Yes, Sarah completely salvaged and restored it, and I think she deserves some applause for her  efforts in making this old desk shine again.  Join me, won't you? 
(clap! clap! clap clap clap!)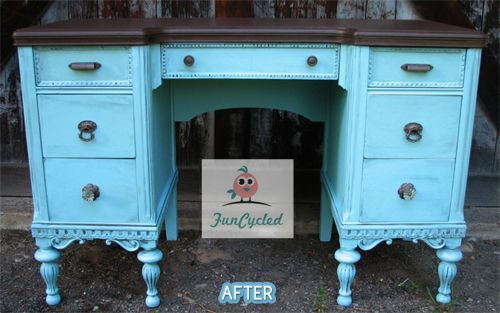 This post brought to you by: