Ever since I started this ol' blog, one of the quickest ways to transform a piece of furniture has always been the tried and true "paint it white and distress it" method.  Well, after all these years (ok, three), I'm happy to report that that still looks great.  Seriously, you can't lose with white paint.  Ever.  Unless you mistakenly grab it instead of your self tanner, but in my case, no one would even notice the difference, so I rest my case again.
So cast your eyes on the following white and distressed pieces, starting with this adorable scalloped table from Yael at
Yael Home
. I think this would be cute even if you painted it the ugliest color in the world.  What
is
the ugliest color in the world?  Puce?  Discuss.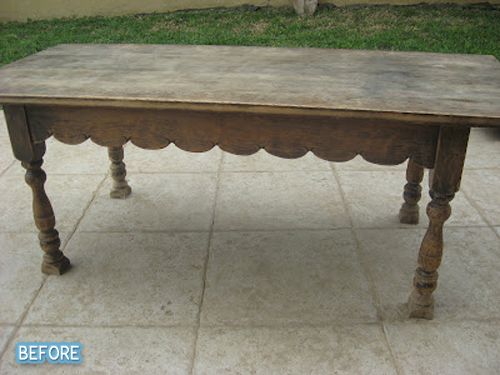 Lesli found this little stereo cabinet for $15.  She gutted all the contents, including a speaker filled with mouse poo, yikes, and painted it a fox blue and glazed it with a dark gray. Fox blue and dark gray you say? But it looks white in the picture, so I'm counting it!  Now she uses it as a perfectly sized computer desk.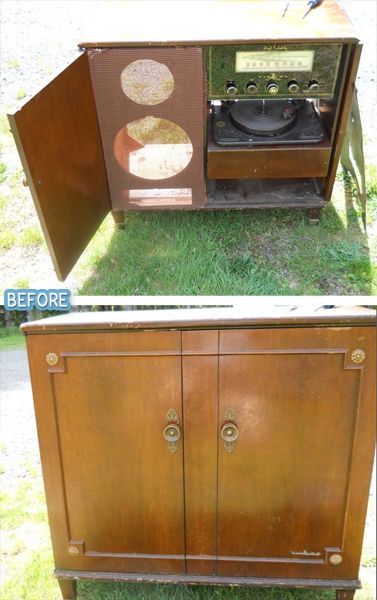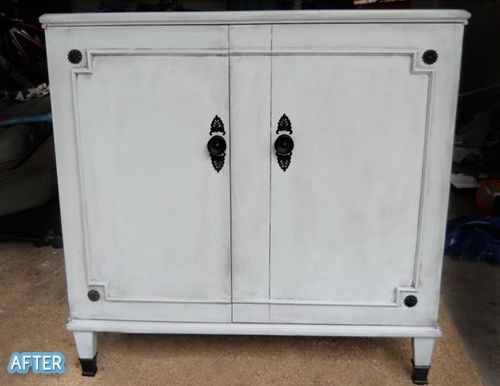 I love the simplicity of this makeover from Helen at Picked and Painted.  Perfection.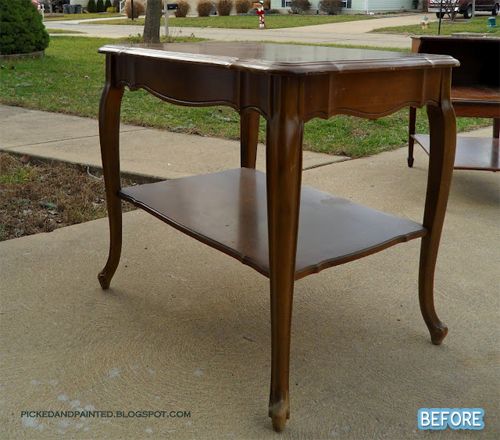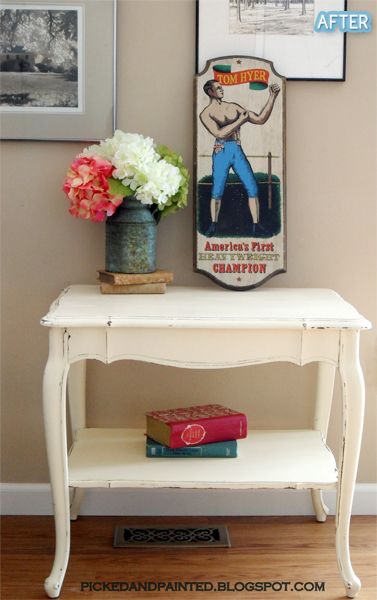 And lastly, this great buffet transformation comes from Better After reader Nicole, who originally hesitated over the $49 price tag at Goodwill.  (You've got it good Nicole, this would have cost easily 
$2 million dollars at my Goodwill.  Ok, that might be a slight exaggeration).  I might have been turned off by the chunkiness of this piece, but that's exactly what I love about it now that it's painted.  Oh white paint, you tease!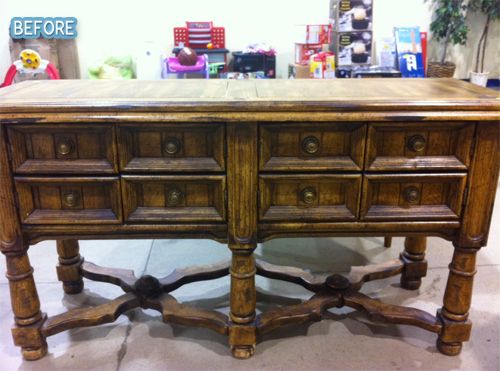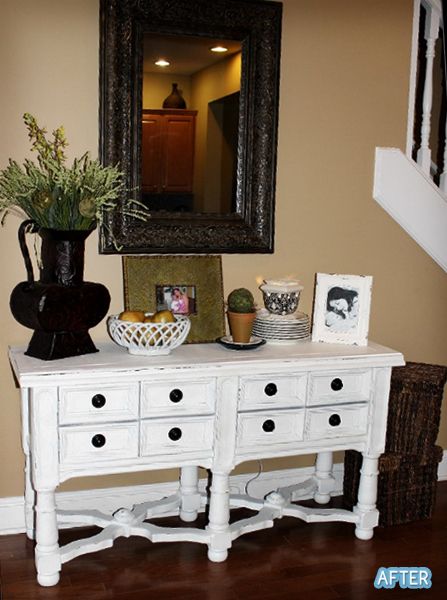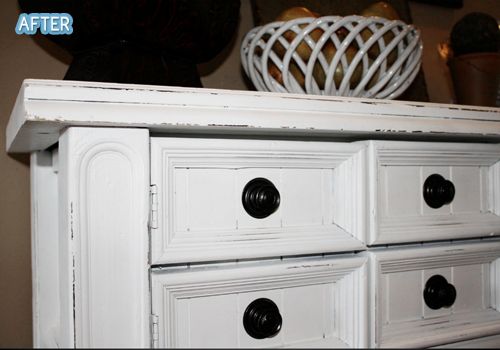 sponsored by: