Hi!  I just wanted to say thank you so much for all your kind comments about our bathroom makeover!  Matt was especially pleased to read through them, since he was responsible for pretty much 99% of all the work we did in there.  (I cleaned up the mess afterward though, so there).
And, I'm happy to announce our $100 Home Depot gift card winner is #280
Holly
!!  Hooray!  I will contact you ASAP.
Now, speaking of bathroom makeovers, do you remember
Janet's bathroom
that I featured last week?  Sure you do.  It was beautiful.  Well, I selfishly hope you didn't spent too much time poking through her blog, because then you would have already seen her amazing bedroom makeover too. But it's worth looking at again!  Lots of great new accessories and details, but I'd say the biggest impact was made just by moving the bed to the other wall.  Funny how that works, huh?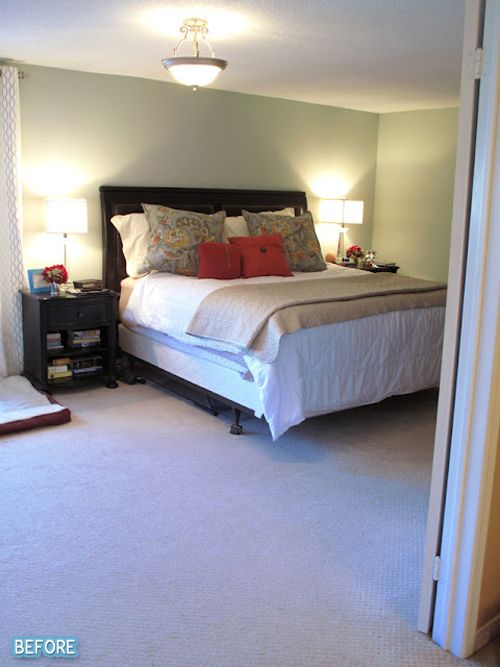 sponsored by: