Yael had looked far and wide for a hutch to display her ever growing collection of fabric.  She finally found the perfect piece, but knew deep down that the color wasn't right.  So after many loving hours spent sanding and painting, her masterpiece was finally complete and ready to move into her home!  Then, tragedy struck.  It wouldn't fit down the stairs.  Doh!  Utterly disappointed, Yael had no other choice than to sell her beloved hutch. 
At least, I'm
pretty sure
that's how the story went.  Yael is from Israel, and Google translate is having a heck of a time deciphering her blog for me. I might have just made that entire story up. See for sure on her blog
Yael Home
. (A title I think I also made up).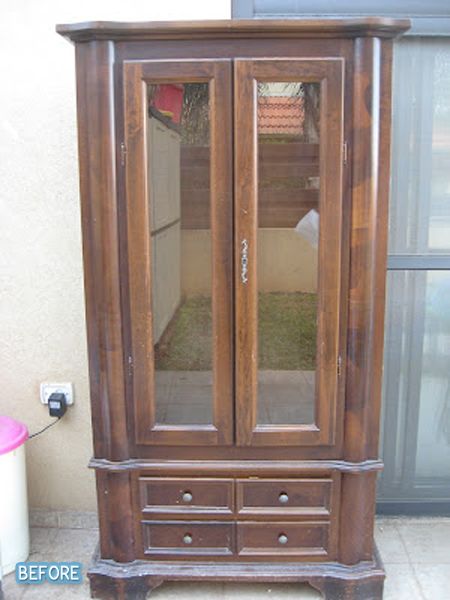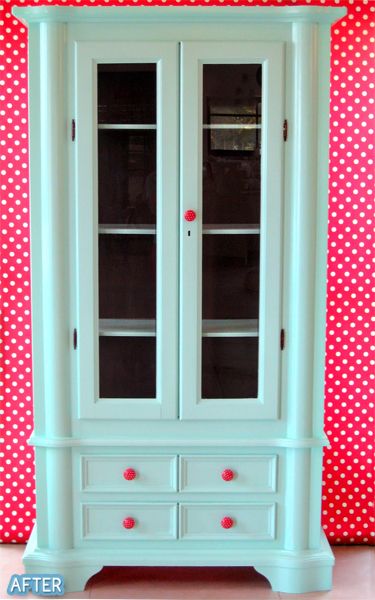 sponsored by: