Woah.  I think my brain just threw up.  This kitchen was absolutely painful! That light!  The wallpaper! And what the everloving heck is going on with that shutter situation on the island?
This room was definitely first on the to-do list when Lauren and her fiance bought this 1968 "fixer-upper."  I might have called it a "tearer-downer" but they weren't scared, and managed to turn it into an absolutely breathtaking beauty.  They paid for this renovation by auctioning off those original antique appliances.  Ha ha, I'm kidding. But seriously, they probably could have.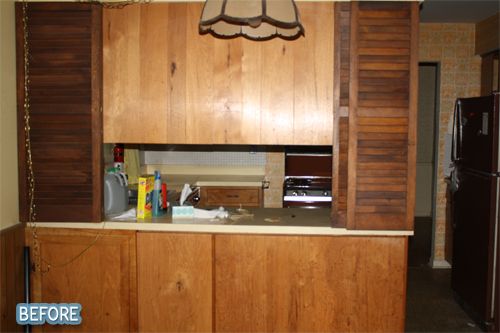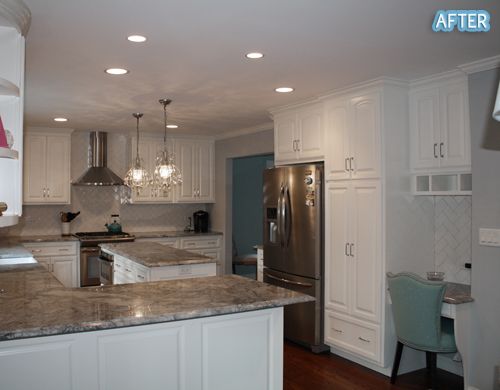 I think the little desk nook is my favorite part!