Your eyes are not deceiving you, or maybe they are.  All I know is I can't look at this hand-painted rug for too long without getting vertigo.  That's right, I said
hand-painted.
Can you believe it?  Holly, the patron saint of rug transformations has done it again!  This time she opted for an eyeball exercising pattern that probably took 100 years to finish and looks awesome against that fuchsia chair.  See the whole process on her blog
Adventures of an Almost 40-Year-Old Intern
.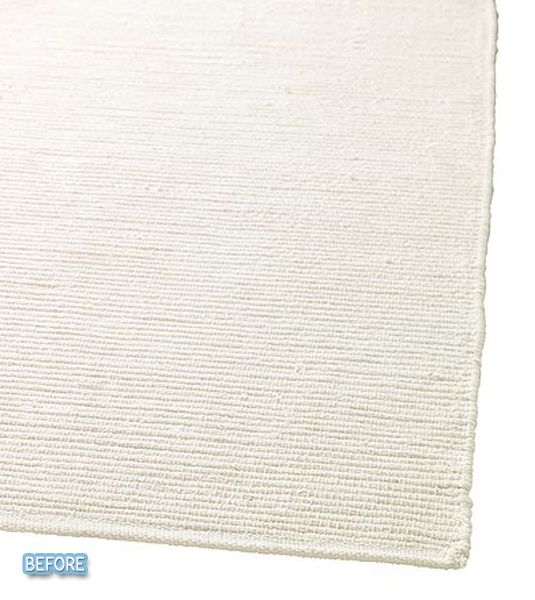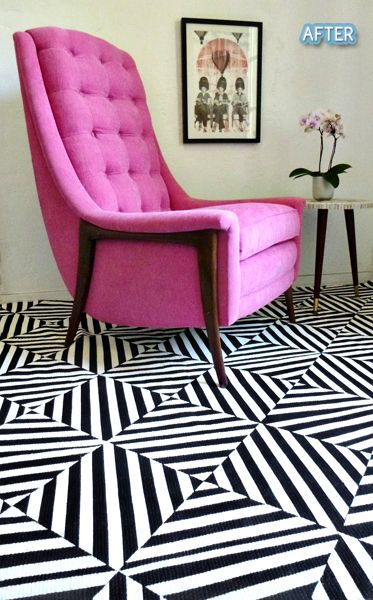 And if you're somehow not awake yet, either scroll back up and take a long hard look at that rug again, because
hot wow
, OR behold this acid green side table from Hannah at
Champagne Lifestyle
.  It's sure to give you a jolt of visual caffeine.  The decorative moulding she added is a fun touch too.  Perhaps it will give you a jolt of something else … something like inspiration!