There is no shortage of awesome kid kitchens out there, but what about kiddie tool benches?  They really get the shaft.  That was supposed to be a tool joke.  Is there such thing as a shaft-tool?  Oh my gosh, NO NOT LIKE THAT.  Sheesh.  Get your mind out of the gutter.
Annnnyway, here is an awesome little nightstand turned tool bench from Better After reader Shelly. I love the pegboard!
And if you just can't get enough kid kitchen makeovers, well you're in luck, because she made one of those too!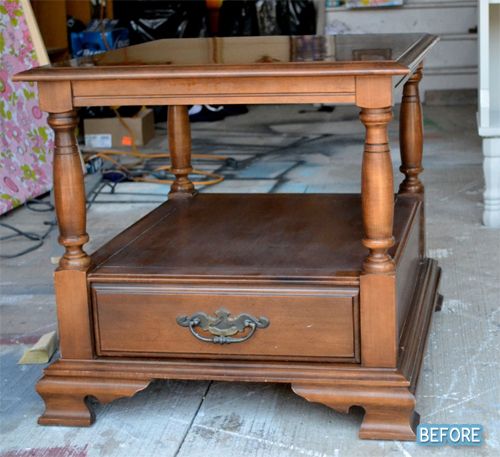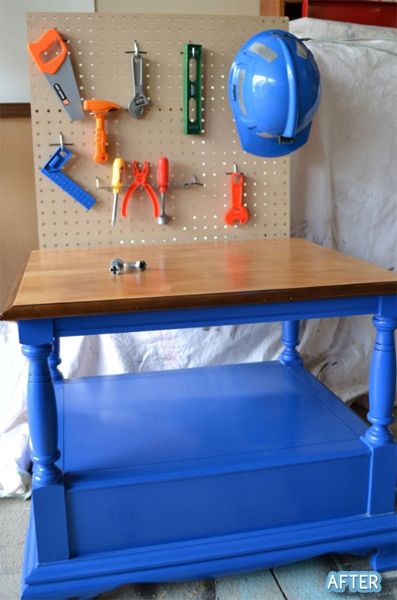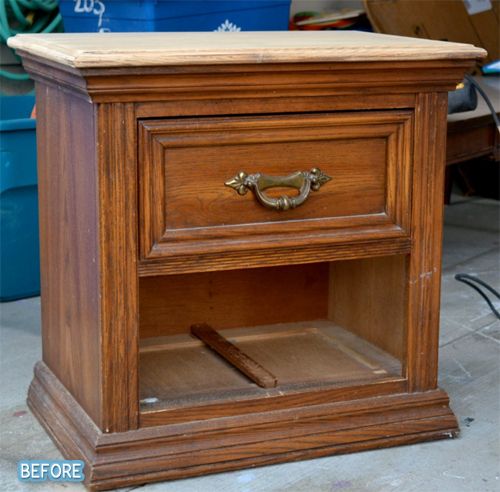 This post brought to you by: