Heyo, it's time for some more dresser makeover yumminess.  Can you handle it?  I don't think you can.  PS: if you missed Part I earlier today, you can find it
HERE
.
Dionne from
The Turquoise Iris
is back again with a badly abused campaign dresser (seriously, it looks like it was hit with a water balloon full of milk).  But now its aqua and awesome and shining in all the right places.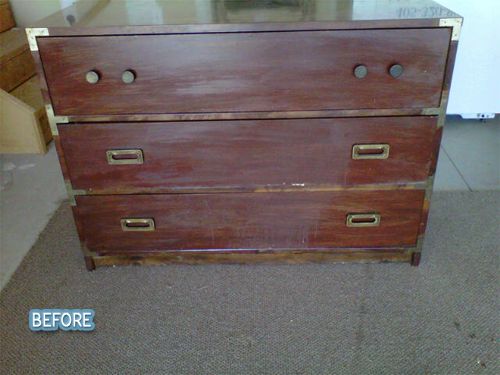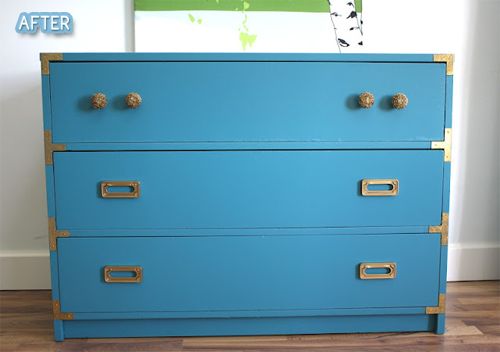 And Megan's dresser looked a bit campaign-ish too, only fake-out alert: those handles are only made to look like the real thing, and don't actually swing out at all.  Unfair!  Must be why the old owners opted to paint the entire thing brown, handles and all.  That's the only logical reason I can muster up. See the whole story on her blog
Make Bake and Love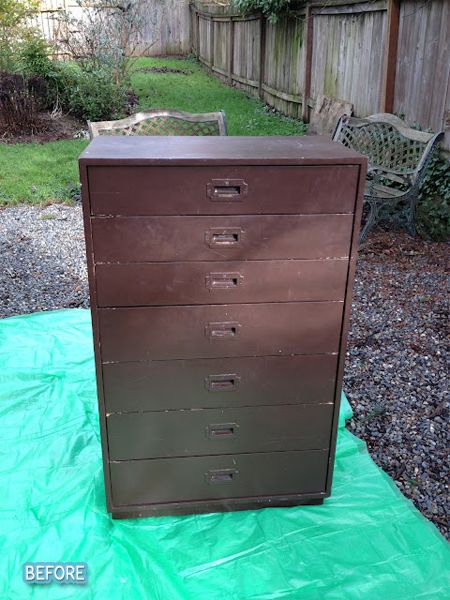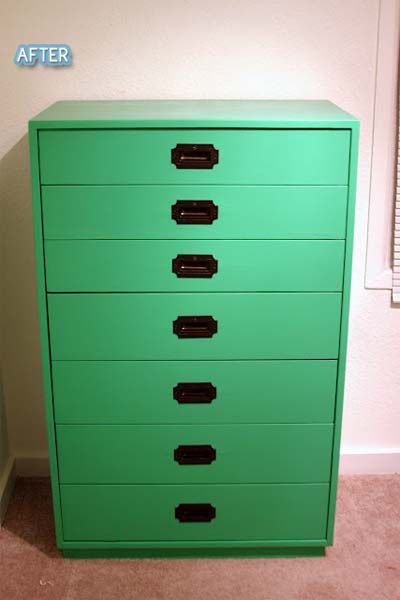 A'hoy matey!  Deny, AKA
A Girl and a Brush
opted to simlify the bat-signal handles on this dreary dresser with sleek knobs, teardrop pulls and oh yes, some sweet, sweet stripes. It's a nautical knockout!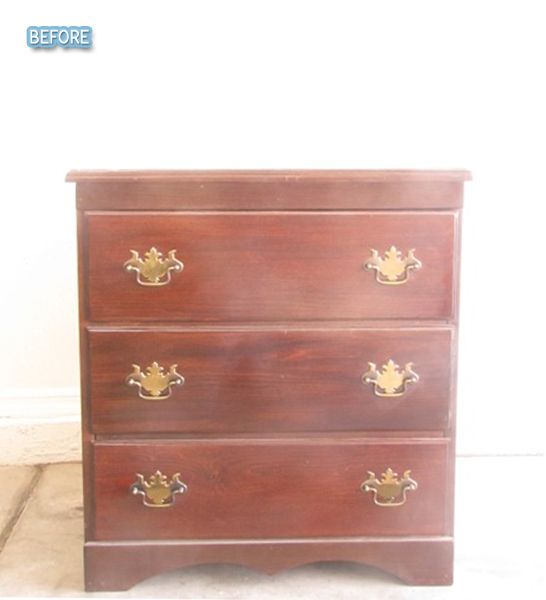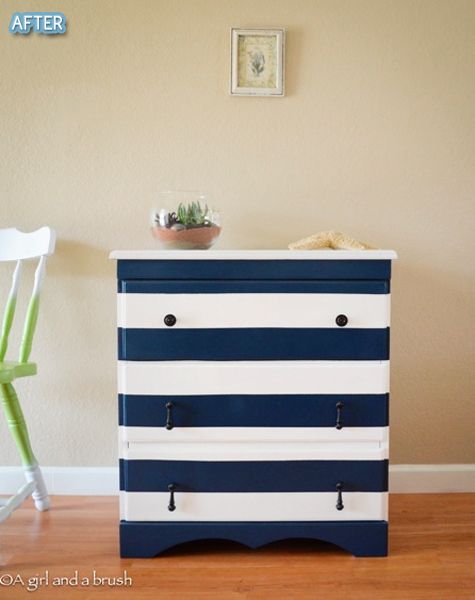 Attention citizens: Father's Day is only about two weeks away. Dear old dad doesn't want another tie, I'd bet your bottom that he would love this instead.  A dresser turned toolbox!  Better After reader Shel created this look with glossy red paint and aluminum sheeting to serve as handles.  It looks like the really real deal!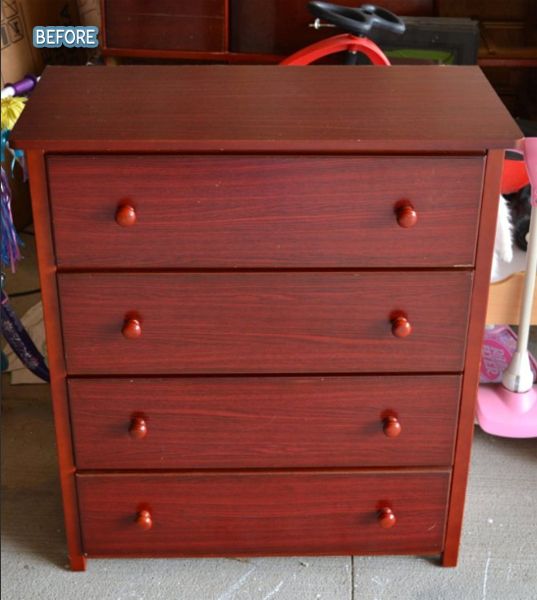 And now for something ultra-feminine (in case you kind of forgot about Mother's Day, not that I did or anything), check out this stunner from Beth at
Sawdust and Embryos
.  Lots of instruction on her blog should you be inspired to recreate this look yourself.  All you need is a projector and a dream!  And a lot of patience.  And some decent hand-eye coordination wouldn't hurt either.