When I was contacted by 
Flood® Wood Care
 to try out their new product, I did a little dance because I definitely had some wood that needed some care.  Behold, my terrifying gate: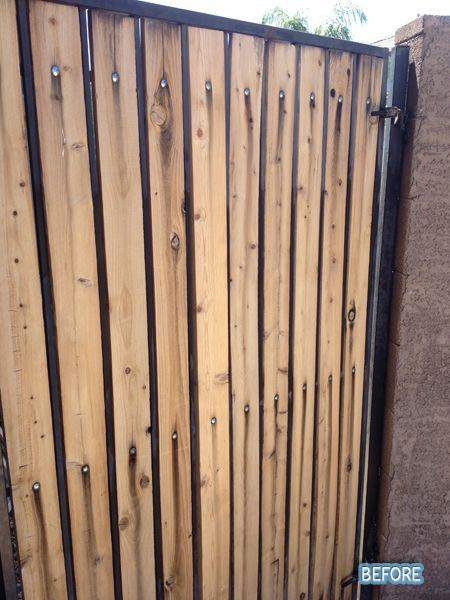 This picture, sadly, makes it look about 10,000 times better than it actually was. Splintered and fading, this pathetic thing is literally three feet away from our front door. Doesn't make for much of a grand entrance.  We haven't done anything to it since we've lived here, other than replace a broken board a few months ago.  See if you can spot it.  (You totally can).
THEN, while I was The Home Depot, I saw this cute little unfinished Adirondack bench and thought that might make a more exciting redo for your viewing pleasure than my crusty old gate, plus it was on sale, so I brought that home too.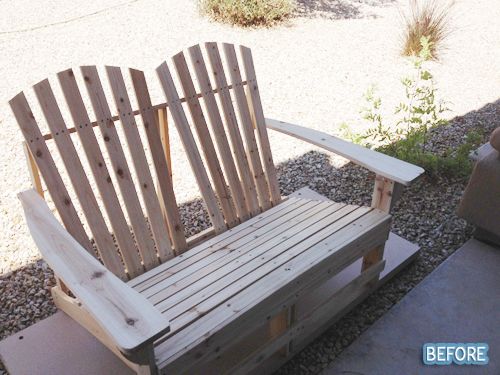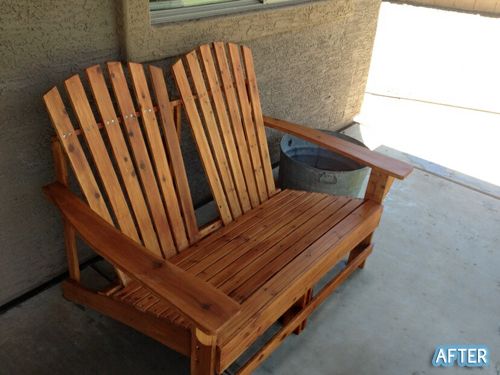 Tada!  I was very pleased with this product, it was much different that any other stain I've ever used.  It was a lot thicker and went on just like paint, instead of a typical runny stain. It was such a simple process.  I just used a regular paintbrush, but you can use a roller or a sprayer too. Whatever floats your boat. It also dried very quickly, but that might be because it was about 109 degrees that day.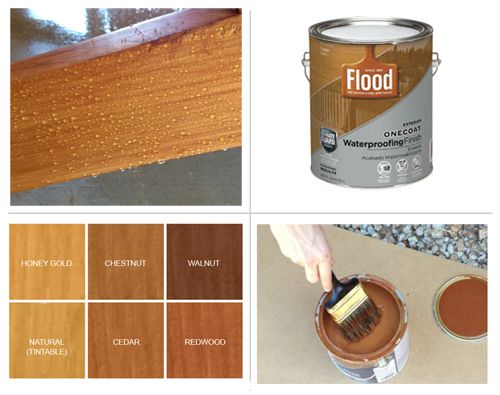 I LOVE that it protects the wood!  It didn't really sink in what it meant by "waterproofing" until I accidentally sprayed with the hose later and was wowed by how effectively it repelled water.  We chose the cedar color by default, because that was all our Home Depot had in stock, but I think walnut would be pretty too.
Flood also has a several great prep products available too, if your project requires it, like Flood Wood Finish Remover and Flood Cleaner/Brightener Concentrate. Perfect for decks, play-sets, fences, you name it!
Oh, and for the grand finale, here is my stained and waterproofed gate: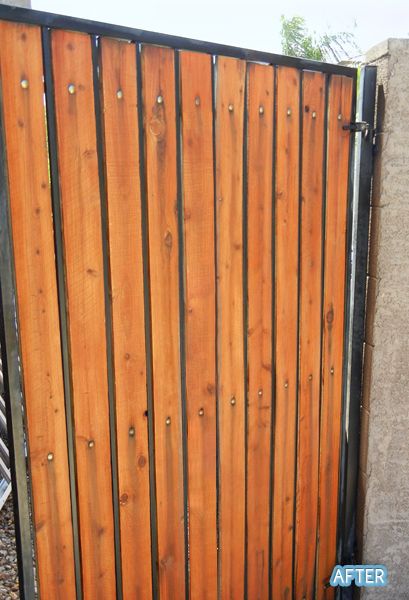 I think the neighbors cried.