Hey funky friends, are you ready for a Fashion Friday fix?  I love Fashion Friday almost as much as I love alliteration.  (PS: That reminds me, you should come visit me on
Facebook
for
Throwback Thursday
. It's a groovy good time).
Today's fashions are extra cool, because instead of old duds being made into better looking duds, these are all made from home decor items!  Ha!  What fun. 
First, check out how these outdated curtains got transformed into a pleated skirt of prettiness from Laura at
Trash to Couture
. 
Ack!  So cute.
And do you have a tacky old table runner lying around?  I would have put this thing in my "Take to Goodwill" pile, but Laura tossed it into her "Sew Into Adorable Pair of Shorts" pile, and then that's just what she did.  See more
HERE
.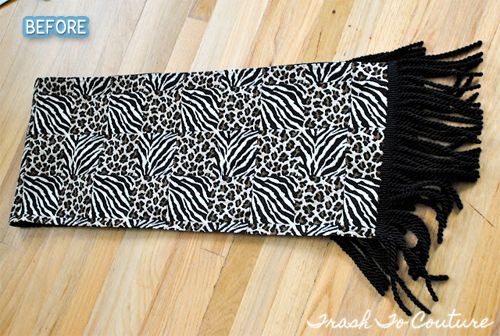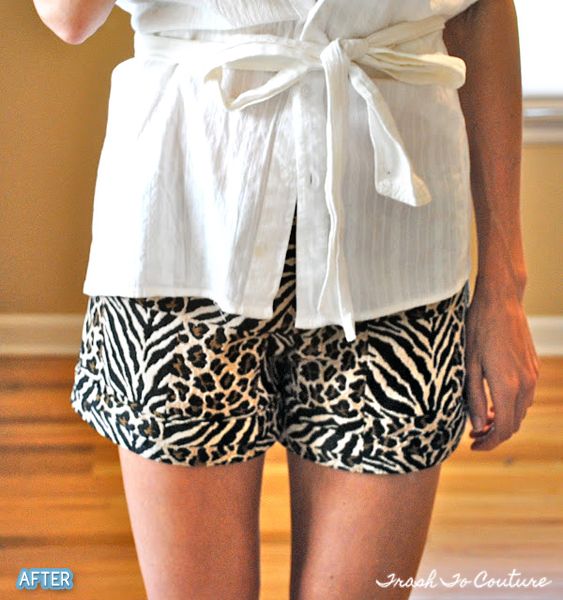 Hmmm, what else can she dig up around the house to turn into an awesome outfit?  How about this old lace pillowcase?  Yep, just like that, Laura transformed it into a chic little mini.  Doesn't hurt that Laura is basically a supermodel.  I personally would require several more pillowcases before I would be allowed to leave the house.  See the process
HERE
.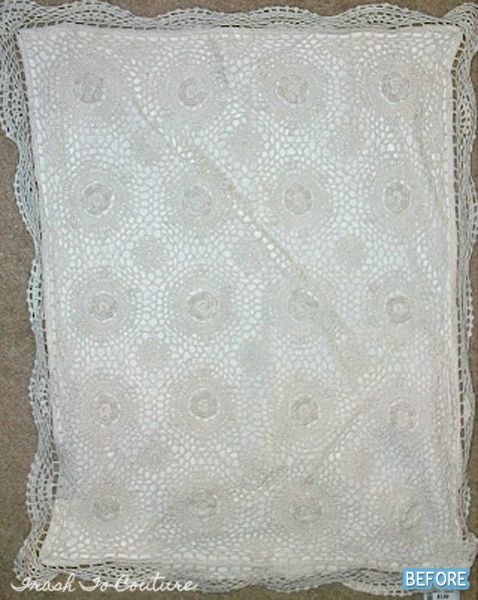 And while we're on the topic of bed linens, here's a vintage sheet project from Better After reader Rita.  She found this 1970s butterfly bedsheet at a thrift store for $3 and whipped it into matching dresses for her daughters.  The cost of the whole project was $3, at least, until a ribbon shortage snafu ended up costing her $20 more.  Still, two vintage dresses for $11.50 a piece?  Can't beat it.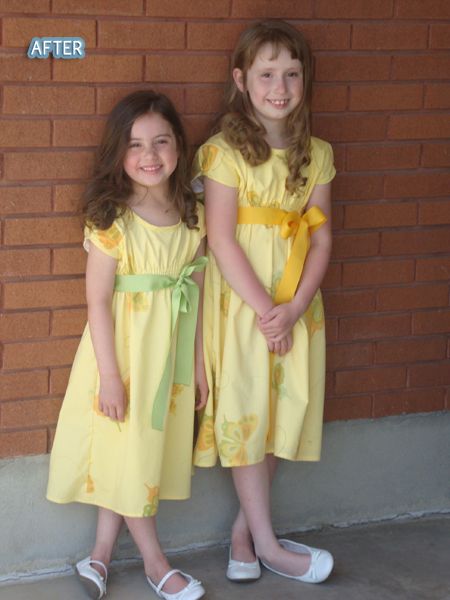 I hope you enjoyed today's Fashion Friday, and if you just can't get enough fashiony fashions, guess what?  C'mon back later today for a $100 Shabby Apple giftcard giveaway!  Woo!