Ashley at
Domestic Imperfection
is destined to become the next Martha Stewart, only more awesome.  Because I bet even Martha Stewart wouldn't have noticed the Union Jack pattern lurking withing this old coffee table and brought it to life.  No, Martha would have probably hand recycled it into wood chips for her chicken coop/yoga barn or something.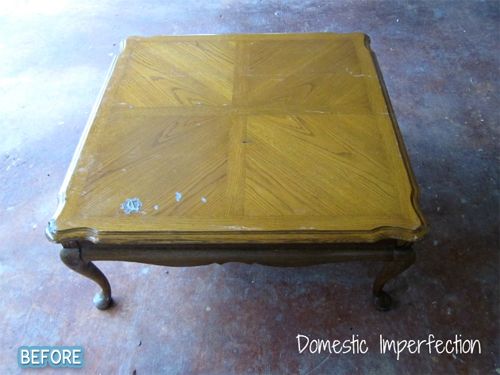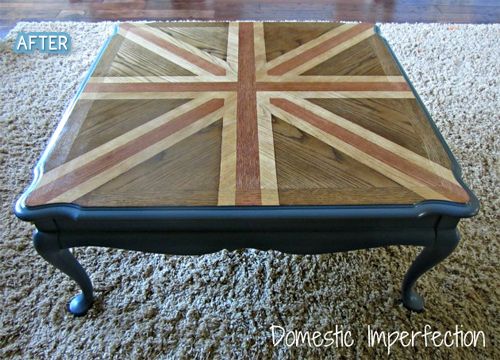 And would Martha have looked twice at saving this poor little country bumpkin table?  Ha!
She would probably just use it as an outdoor
cutting board in her mega-garden to julienne vegetables on the spot.  Psh.  (Seriously, I love Martha, but I honestly had to unsubscribe to her magazine because it was making me feel like a total loser).
But not Ashley, because she is full of WIN!  So is her rad table.  See it
HERE
.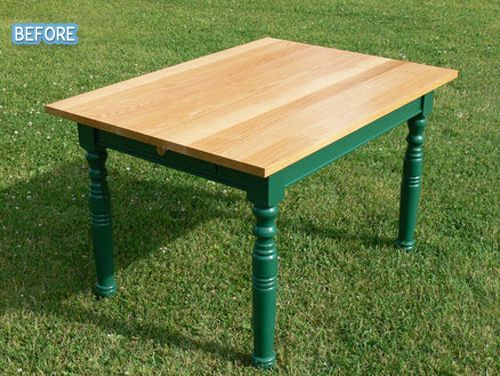 (not the ACTUAL before, but pretty darn close.)