Are you in the mood for something completely random?  I hope so!  Because I have a gramophone makeover to share!  **(record scratch)**  A what?! 
Yeah, you heard me, a gramophone!  Gramophones, for all you young folks,  were how people used to play music back in the olden days, and NO, I'm not talking about CDs.  This spectacularly salvaged relic comes from Luis and company at
Restoration Workshop
, which specializes in all kinds of restoration work.  So give them a call if you need a gramophone makeover, and if you happen to live in Brazil!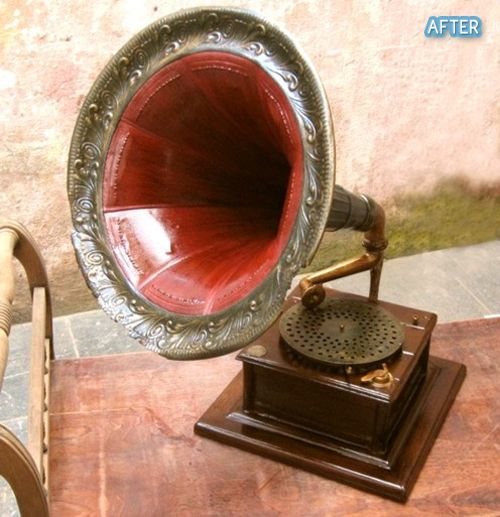 This post brought to you by: