I've heard that there's more than one way to skin a cat, but I wouldn't know, because I've never tried.  Have you?  Of course not.  Who on earth has?  Freaky people you probably shouldn't be associating with, that's who. If you hang out with folks who have skinned more than one cat, you need to rethink the direction your life is taking, that's all I'm saying.
And the other thing I'm saying is that there's more than one way to makeover a bookshelf.  Paint and fabric? Sure! Like Jenn from
The House of Wood
used when she rescued this old bookcase for her sweet baby's nursery. 
Reclaimed wood and corbels?  You betcha. That's what Better After reader Esther used when she gussied up this $5 bookshelf.  Side note: apparently it's pronounced CORbel and not corBEL, like I had always said.  You'd better get it right, or my brother will laugh in your face, I know this from experience.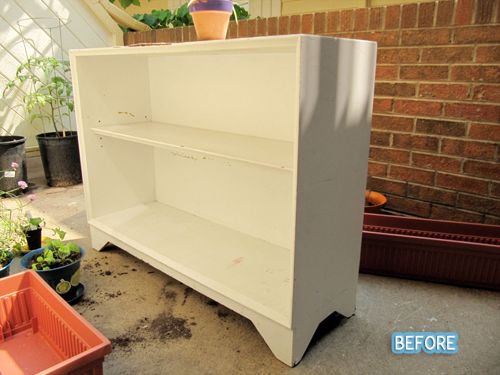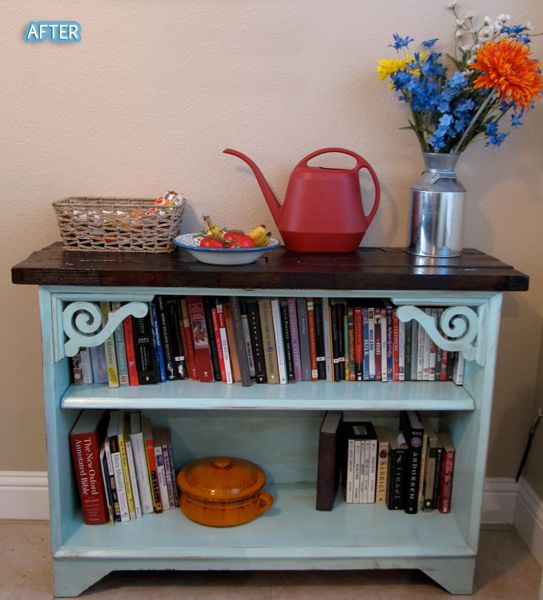 This post brought to you by: