Well, shark farts.  My computer keeps crashing today, and it's really giving me anxiety.  Nothing twists my stomach up more than stupid computer issues, other than losing my kids in public, which truly is the worst.  It sends my stomach from 'normal' to 'diarrhea zone' in about three seconds flat.  Was that too much information?  Sorry.  So I'll try to make this one quick before my computer dies for the thirtieth time today.
Vintage furniture makeovers!  First from Erika at Rose Colored Glasses, who turned this worn out old vanity into a cute little window seat with a monogrammed pillow.  Now all she needs is the window!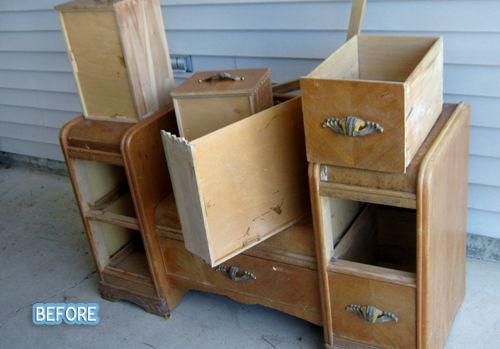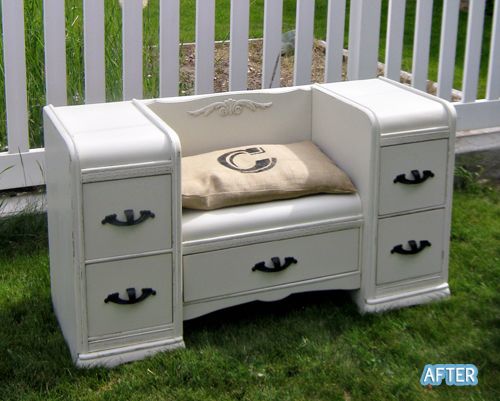 And Karen at Restyled Vintage quickly pounced on this buffet when she saw it for sale, especially since there were two other women making eyes at it.  Luckily one of their husbands insisted he HATED it (!), so Karen was free to haul it home.
She used a blue mistint and Antique White paint, then did a heavy waxing job for an aged finish.  I think it's so funny that we make our antiques look more antiqued.  Someday our grandkids will be doing this (or undoing this) to our furniture. It's the circle of liiiiiiife!