Hilary's dining room used to look like little more than a landing pad for extra furniture. Grandma's hope chest?  Stick 'er here!  Impossibly narrow china cabinet?  Throw it in the corner! Multi-colored plant stand?  There's an empty spot over there! Contemporary console with matching ottomans?  I've always said the dining room needs more ottomans.
But she streamlined the room by clearing out all the excess and making the back wall a major focal point.  Doesn't the window look twice as big?   I love the chunky table with the delicate wire chairs too, such an eclectic look.  See, sometimes mix-and-match is a
good
thing!  See more on her blog
My So Called Home
.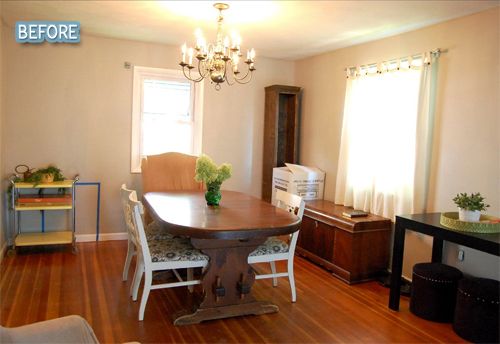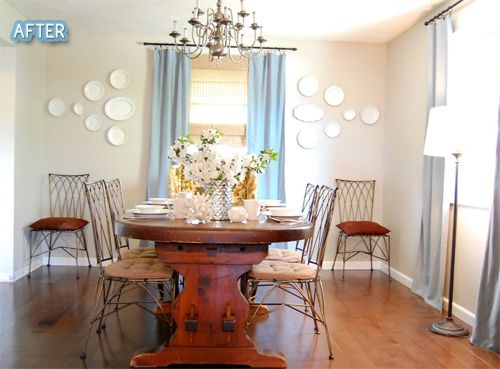 sponsored by: