Here's a handy tip for you … if you can't find the fingernail clippers, don't be lazy and use your kid's safety scissors that you found in your desk instead. You won't be pleased with the results.  Not that I just did that or anything. Just thought I'd pass that along.  Anyway, here's something else I'm passing along, a fabulous buffet makeover by Katie (with a sneaky mirror makeover thrown in too)! 
I will love this two-toned look until the cows come home.  And speaking of cows, head on over to Katie's blog
Miss Dixie
to see even more of this makeover, and catch a glimpse of "the Dream Cow" while you're at it.  What is the Dream Cow?  You'll just have to see!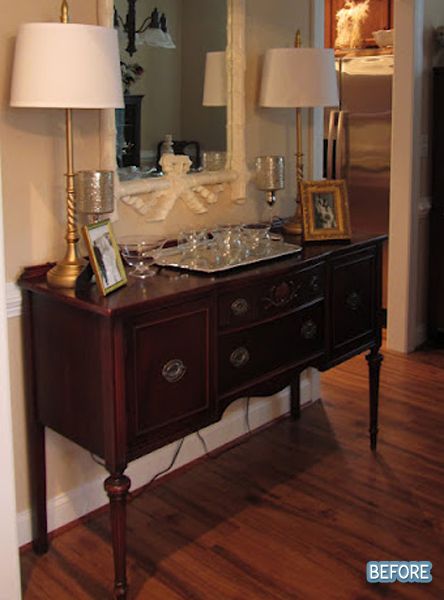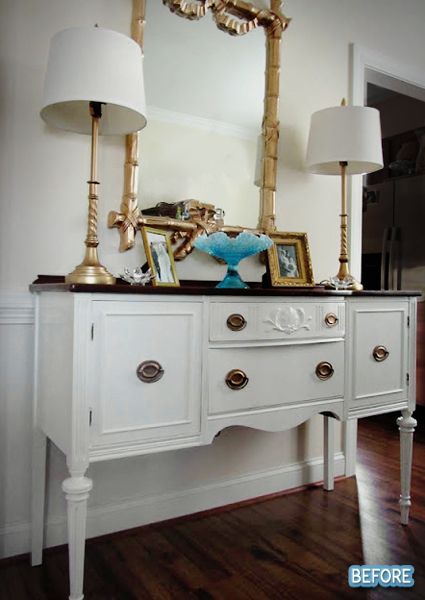 sponsored by: