Hey!  Remember Fashion Friday?  Let's have one of those!
Fashion Friday is, you guessed it, makeovers of funky old duds into cute and current clothing.  And it doesn't get much cuter than Kelsey here and her formal mother-of-the-bride top that she deconstructed into a jacket.  She changed the neckline not only to update it, but also to bypass that endless row of buttons.  She added a bit of scrap fabric to the inner sleeves for an extra dose of color.  So frickin' cute.  See it on her blog
Trash to Trend
.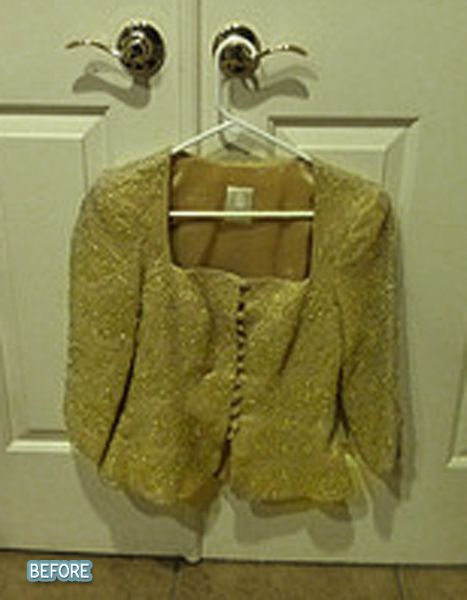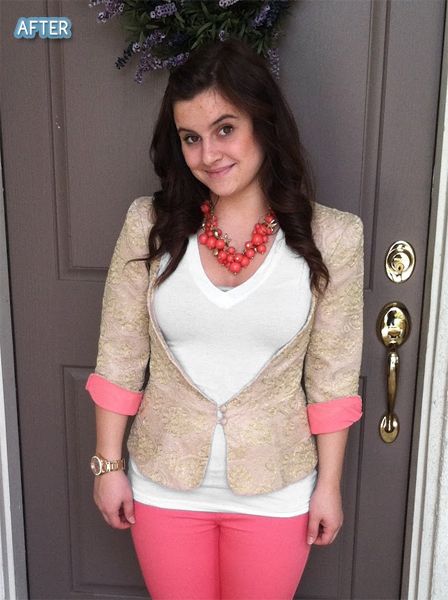 Oh but Kelsey has more tricks up her sleeve than that.  She started with what could easily be the least feminine item of clothing on the planet: an oversize Hanes sweatshirt.  But she sliced it up the middle, added thick black lace on either side and gathered it in the back for a girlified (and super comfy!) blazer.  I don't think my husband would mind if I did this to a couple of his sweatshirts … maybe probably.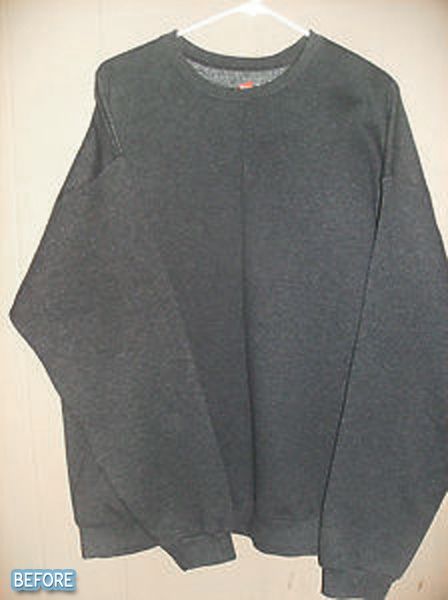 Emma found this clearance shirt at Old Navy for a mere $2.60.  That would have been awesome enough for me!  But Emma is one step awesomer, and cut off the sleeves to form bow embellishments on the shoulder.  That is actually several steps awesomer than me.  See it on her blog
Ruby Murray's Musings
.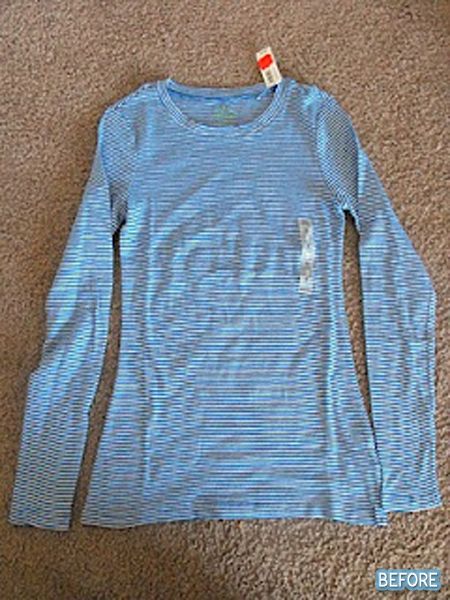 And here is a rare instance when my proximity to senior citizens actually works in my favor!  Big floppy trouser pants!  I'm sure the thrift stores around here are teeming with them.  Emma took these polka-dotted pants, split the inner seam, and whipped up an adorable skirt in minutes.  She actually promises this project will take less than 10 minutes.  Obviously she has never met me and my evil sewing machine.  Check it out on her blog
HERE
.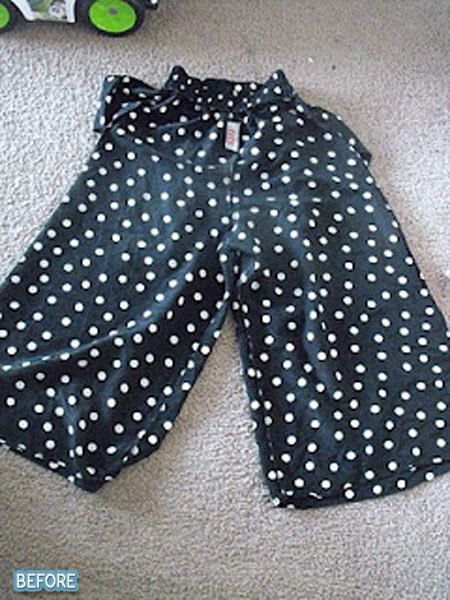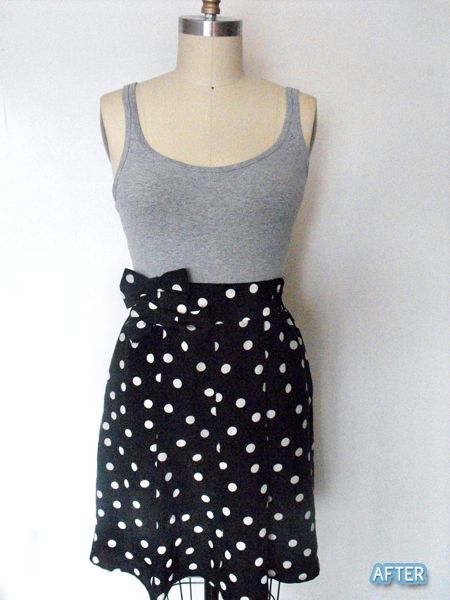 And here's an oldie-but-goodie from Sachiko at
Tea Rose Home
.  I'm only saying it's old because this post is from
waaaay
back in 2010, which is like, a million and five years old in blog years, but luckily not in regular years, because I would totally wear this today!  Sachiko made this look with two clearance t-shirts, so yes, there is an American flag hiding under those ruffles!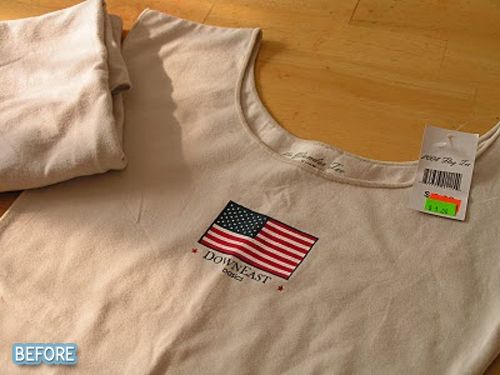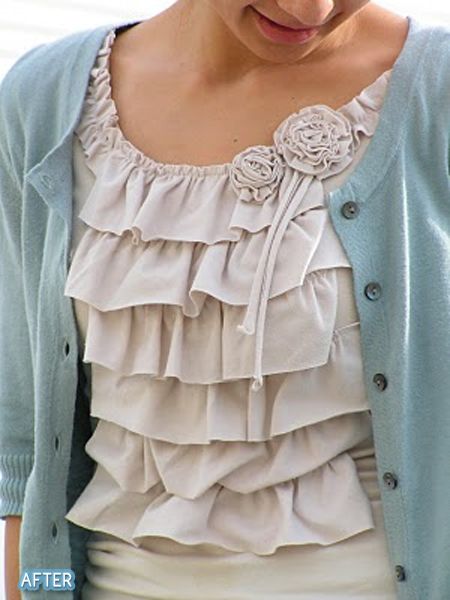 That's it for Fashion Friday today!  Feel free to send me some of your (or your friend's!) fabulous fashion restyles.  Then maybe I'll do Fashion Friday more than once every six months, ha