By now, I'm sure you know of my love affair with gray.  And stripes.  In fact, I saw a girl with the cutest gray and white striped skirt on at church on Sunday and it was all I could do to stop myself from tearing it off of her and running for the hills.  That would have called for some repenting. 
This room had a few sins as well, but mostly just that the paint colors made it look like an employee at Target. You know what would perk it up?  Stripes!  Don't be fooled, gray is totally a perky color. 
See all the great details of this toy-room turned big-boy room makeover from Melissa on her blog
A Place to Nest
.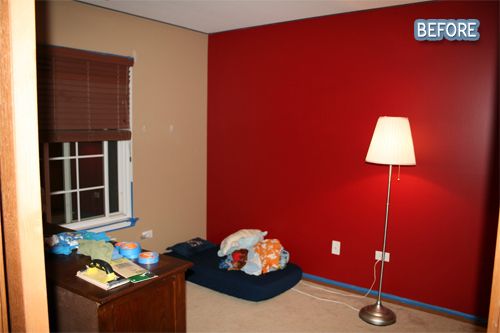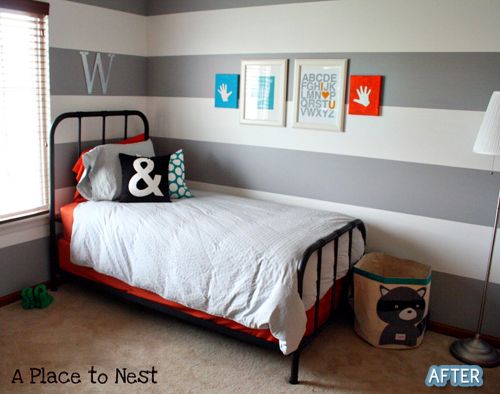 sponsored by: