Shel found this sturdy old dresser for $50 and fixed it up for her daughter.  She opted to remove the doors and added a shelf to give her girl easy access to toys and books.  So now it's a dresser and toybox all-in-one!  A droybox.  A tresser.  I'll work on it.  
When my first son was born (ten years ago), I was excited to fill up a little bookcase for him too. But then my OCDness took over and I couldn't handle looking at all those brightly colored, mismatched books of various heights, so I literally made a slipcover for the bookcase.  Right over the whole thing, yep. I convinced myself that it was to keep him from pulling the shelves down and ripping the books apart, but really, it was just for me.  I'm happy to report I have relaxed A LOT since then. 
Speaking of relaxing, keep scrolly scrolling down to see what Shel did with those doors she removed … they didn't go to waste!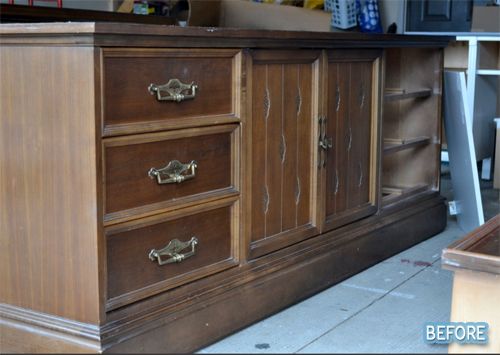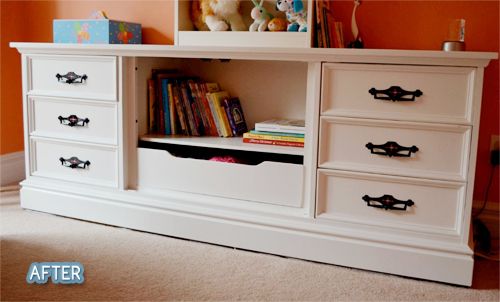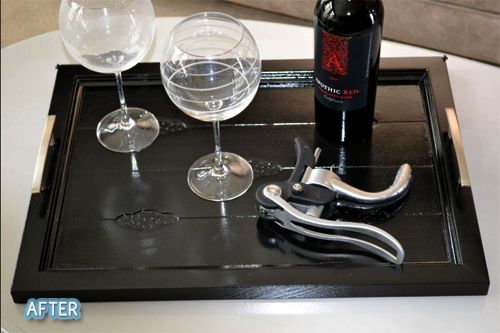 sponsored by: