Bridget had owned this old Ikea table since college, and it was sitting around gathering dust ever since she had replaced it with a new kitchen table.  So she decided to give it a new purpose in life as a desk.  Painted it white, stained the top, you know the drill. But here's where it gets interesting:  she wrapped the chair slats in twine! 
Oh, how I love this look.  I don't even care if it might be somewhat scratchy.  Form over function, that's my motto.  I would way rather have things that look nice than be practical. That's why I keep my toaster in the cupboard even though I use it everyday.  And that's why I've never used a paper towel holder.  Which is also why you can never find the paper towels at my house.  No matter!  Beauty is pain.  And look, Bridget added cushions to the chairs, so they are probably actually MORE comfortable now.  Win-win!  See more on her blog,
Life as Bridget Knows It
.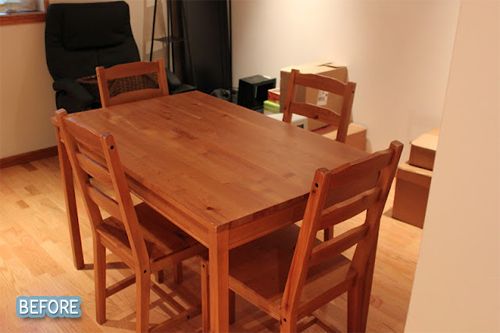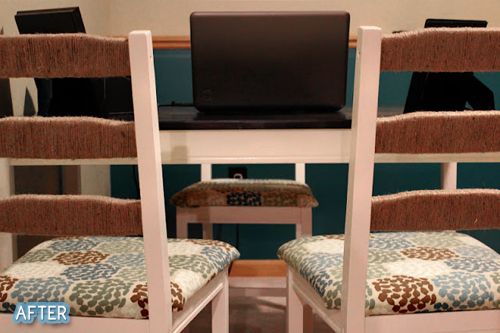 sponsored by: