Here's a handy checklist to tell if your kitchen is ready for an update:
Does your kitchen have …
A fruit-themed wallpaper border?
ANY type of wallpaper border?
Highlighter-hued 'accent' paint?
A single boxy florescent light fixture?
A puny island nary big enough for a cutting board?
If you answered 'yes' to any or all of these, then it's affirmative: your kitchen would benefit from a makeover. Better After reader Rita was well aware that her kitchen was rocking the equivalent of blue eyeliner and teased bangs, so she was happy to finally bring it into this decade.  I love that the layout remained basically the same, obviously there were some good bones under all that fruit!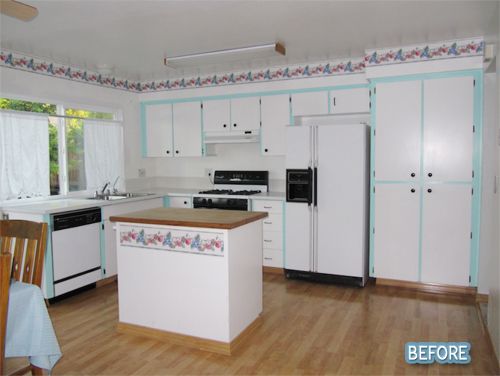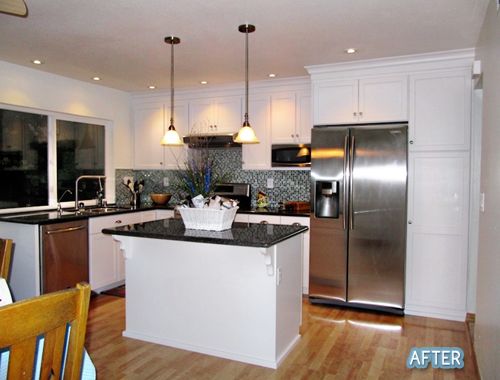 sponsored by: