Hey color-phobes!  That's right, I'm talking to you.  Are you afraid of making a color-itment? Too scared to be tied down to a startling shade or a prominent pigment?  Well, don't look at me!  I'm a color-phobe myself.  But maybe a look at the following redos will help us climb out of our (beige) shells a bit.   
First from Miranda, whose telephone table turned out terrifically turquoise.  And that yellow fabric! Just dreamy.  See it on her blog
The Pinterest Project
.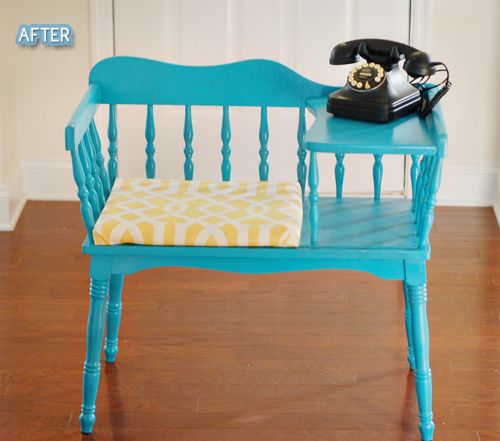 Kymberlie from
Gameel Designs
also went above and beyond a regular rehab with this dresser.  It's not a mere strip-sand-restain job here, no.   Instead, she outfitted the drawers in a  Marie Antoinette-inspired fabric, with a distressed top and hot pink frame.  Yowza!  I'm actually a big fan of color, just not sure exactly how to incorporate it into my home without it being like "YO!  BIG COLORFUL THING OVER HERE!  LOOOK AT MEEEE!  NOTHING ELSE MATCHES MEEE!" You know?  I should probably get over that.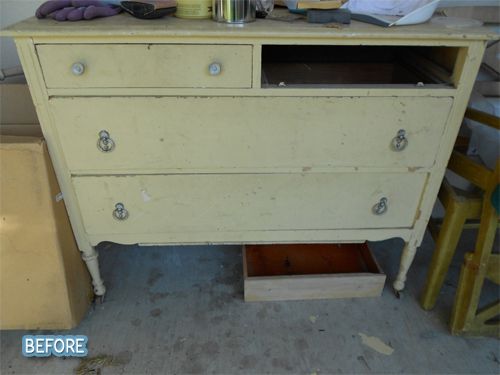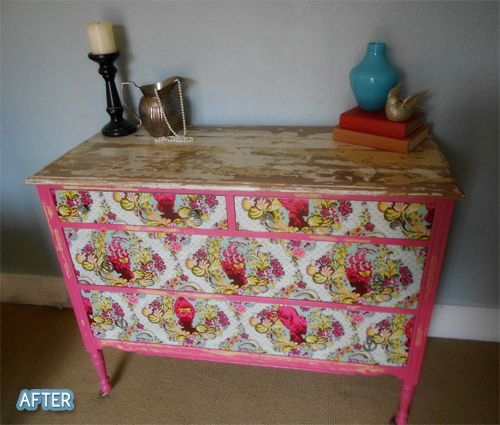 We have a Simply Spray Upholstery Fabric Paint giveaway winner! Congrats to Rochel G., I will be in touch ASAP.
For those you outside the United States who asked where to buy this super cool product, simply click here. To buy online within the US, click here.
sponsored by: