I just bought a bookcase from a little old thrift store in Mesa that is about the size of this dresser of Aubrey's here. As you may know,  just about everything I own or paint or wear is gray or white.  It's becoming a problem. I would LOVE to try some yellow on my bookcase, but I am sceered! So many shades of yellow out there! What if it ends up looking like a highlighter?  Or urine? Or expired mustard?  But I'm getting ahead of myself. I am still in the stripping phase, and apparently whatever paint was used on it in the past was like, NASA grade, because it's not budging.  So, SOMEDAY, when I chisel all that mess off, I'll think about yellow.
Aubrey nailed it with a warm, buttery shade accented with a pretty little stencil down the side.  Inspiring!  Maybe she'll tell us the exact shade and save me some anxiety in the paint aisle.  See it on her blog
The Harris Family.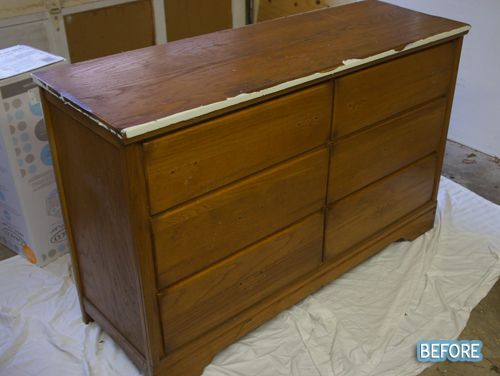 And Hannah opted for a dash of yellow on her dresser too!  Striped and super cute. Notice how the previous owners had glued the whole thing to a piece of unfinished plywood and added casters?  Yeah, she removed that crap. Now it's home to all her craft supplies, and you can read more on her blog 

Young and Crafty!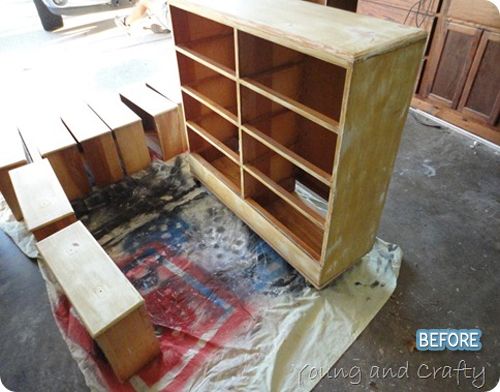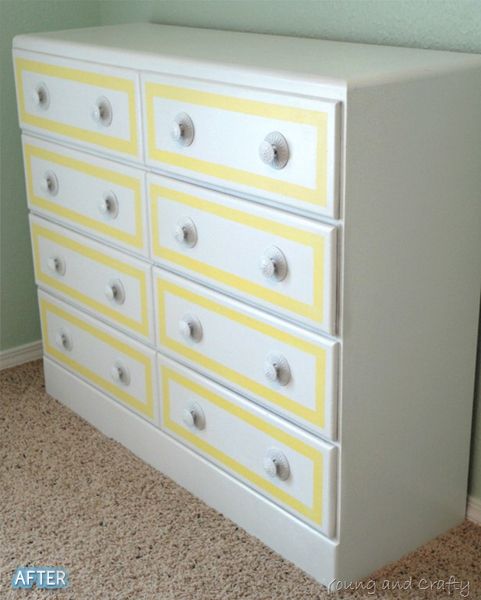 sponsored by:
Cliq Studios produces quality kitchen cabinets at discount prices.