Happy Monday! I hope your weekend was swell. I think I am finally fully recovered from strep. That was miserable. I don't recommend it.  And here's the lamest thing of all: I GAINED weight!  Isn't that the only good thing about being sick for a week, you might lose a few pounds?  I ate nothing but popsicles and toast and gained eight pounds.  Strep can suck it.
But you know what doesn't suck?  This settee makeover from Katie, AKA
The Sewing Nerd
.  It's so modern and fresh, especially since she painted the frame white and opted to take out the tufting.  That's probably something I wouldn't have realized until it was too late: tufting and striped fabric is a match made in Wonkyville.  Great job Katie!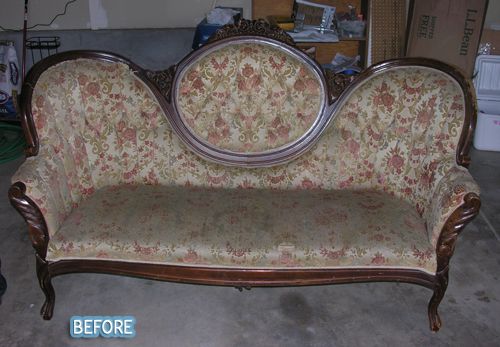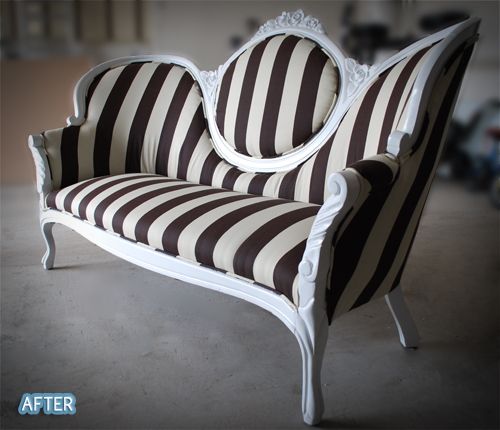 sponsored by: