This kitchen makeover comes fresh from the oven of a single-dad who calls himself 'Beard.'  Beard had a big list of goals and small amount of space to work with; just about 100 square feet. I'd say he did pretty awesome!  Here's the rundown of what he wanted out of his kitchen reboot: 

Decluttered: check

De-soffited: check

De-smurfed: check

Flooring, fixtures, and counters updated: check

  Dishwasher in non-stupid place: check

  Rosie-the-Robot installation: uh, not check.

(I'd like to be the first to know when that becomes available, however. Oh, heck yes I would.)

It looks streamlined and modern, and yet still feels warm and homey. Amazing job Beard! Learn more about Beard and his home on his blog Beard and Pigtails.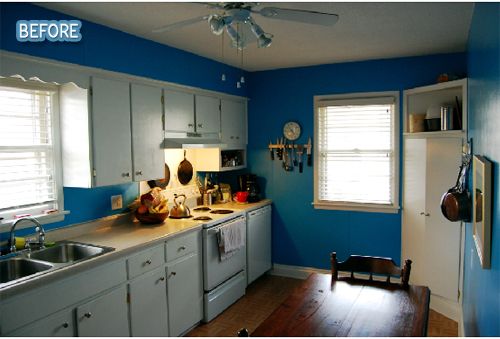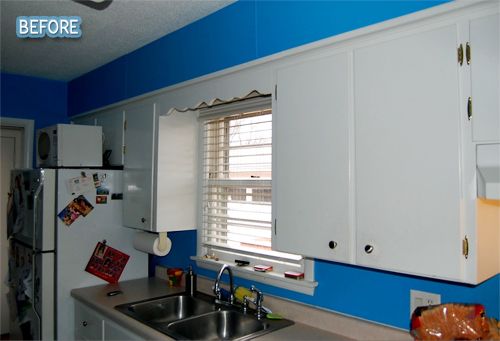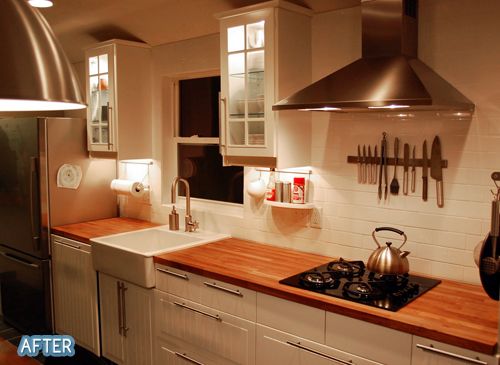 sponsored by:
Cliq Studios produces quality kitchen cabinets at discount prices.